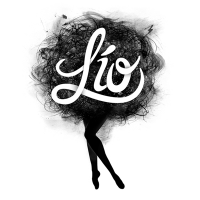 Located right on the seafront in Marina Ibiza, Lío overlooks the port of Ibiza and boasts fantastic views of the old town, Dalt Vila. Formerly known as El Divino, Lío is an esteemed member of the Pacha Group, and as such boasts a combination of high-quality gastronomy, art, live music and clubbing.
A cabaret bar and restaurant by day and a club by night, it brings internationally acclaimed artists and brands to the White Isle year on year. Lío is where the island's movers and shakers culminate to shimmy around the dance floor while looking beautiful.
Head down to be wowed by acrobatics and performances at the daily dinner shows, followed by bustling club nights that kick off around 1:00. The Lío summer 2019 schedule includes Sebastian Gamboa's Vintage night on Fridays - an Ibiza classic.
Dress your best for this venue. The ladies wear their most glamorous dresses and high heels but also the men get into long trousers and shirts.
Famous for: The best cabaret on the island, the beautiful crowd, fancy outfits
Popular parties: Sebastian Gamboa's Vintage
How to get there: Lío is a 20-minute walk from Ibiza Town or around €8 in a cab.
Where to stay: In the hotels of the Pacha group: el Hotel de Pacha, only 5 minutes by foot from Lío, or the beautiful Destino Pacha Ibiza Resort in nearby Talamanca. Alternatively, choose other hotels in Ibiza Town or the nearby beach resort of Talamanca.
Resort: Ibiza Town (Eivissa)