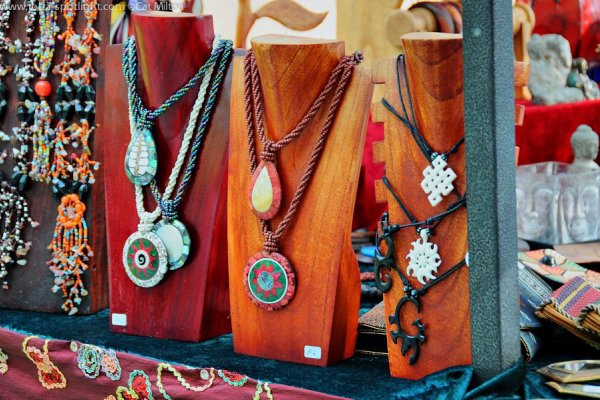 Have you heard about Ibiza's famous Hippy market? It's one of the island top attractions and a must-see for every holiday-maker. But that's not the only market you can visit, there are many happening all over the island so where ever you stay you can enjoy a fabulous shopping experience.
Ibiza has strong artistic roots going back to the early '60s when artisans, painters and designers flocked to the island to experience its unique atmosphere, light and freedom of expression. All this comes through in the markets held on the island where handmade items of clothing, jewellery and artefacts can be bought.
The biggest Markets are the Punta Arabí Hippy Market on Wednesday in Es Caná and the Las Dalias Hippy Market on Saturday in San Carlos.
Below is a list of the regular summer markets that happen around the island. Each has its own unique atmosphere. Some major on local handicrafts, others bring you exotic jewellery, textiles and clothing from places such as South America, India and Indonesia. Just take a look and decide which to you'd like to visit.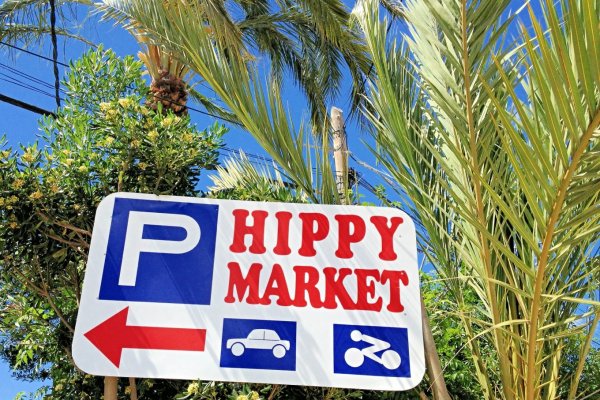 Monday
Las Dalias night time market in San Carlos
From June to September, 19.00 to 1.00 h - immerse yourself in the hustle and bustle of this atmospheric market. Specialities include handmade clothing and jewellery. Often live music. Las Dalias is still a meeting point for the modern-day Hippies. In July also on Tuesdays, in August also on Sundays and Tuesdays.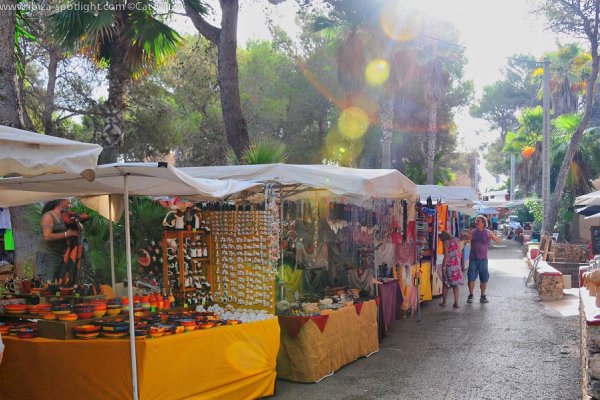 Wednesday
Hippy Market Punta Arabí at Es Cana
The original one and the biggest! From April to Oct. from 10.00 to 18.30 h on the grounds of the Club Punta Arabí. Countless stalls huddle beneath the shade of pine trees in the winding paths between white bungalows. This market is stuffed full of items from all over the world – many handmade. A definite 'shop 'til you drop' experience!
Review with lots of photos: a day on the Hippy Market Punta Arabí
Thursday
Cala Llonga market on the street front
In summer in the evening hours, small selection of stalls selling fashion accessories and silver jewellery set with precious gems.
San Miguel artisan market
From May to October from 18.00 to 20.00 h the local village square fills with stalls selling quality handmade items that are locally made – it's a lovely place to visit. n.b. from 18.15 to 19.00 h in front of the church ibicencan dances are held (small entrance fee).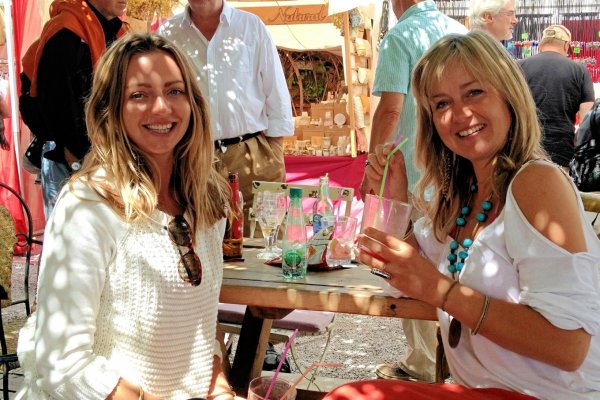 Friday
Small Hippy Market in Playa d'en Bossa
Each morning from 10.00 to 14.00 h on the Grounds in front of the Hotel Club Bahamas at the south end of the resort.
Artisan Market in San Juan
Each Friday from June until the end of September in the main square of San Juan. Embroidery, painitings, food and fresh products from the area from 18.00 until 23.00 h.
Saturday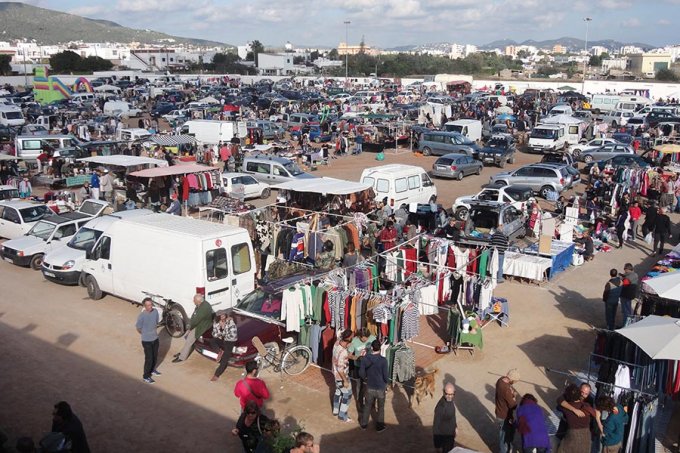 San Jordi Car Boot market
Held in the Hipodromo, the horse trotting stadium, at the south end of the village. It's held all year round from 9.00 till ca. 14.30 h, but in winter it gets much busier (Sept to May).
Loved by the locals you can buy practically anything here - second hand books, clothing, jewellery or just enjoy wandering around and pondering on who will buy that size 12 left foot flipper! Very cosmopolitan atmosphere and there's a bar for drinks and snacks. Midday lots of bongo players meet on the spectators steps for an incredible jamming session.
Hippy Market Las Dalias in San Carlos
All year round. From May till October 10.00 to 20.00 h, from November till April 10 till 18.00 h. Same market that is held in summer on Monday nights but with a different vibe.
Enjoy the live mime acts, Moroccan tea tent...oh, and of course spending on those must have items! Go early to avoid the crowds.
Review of Las Dalias Hippy Market with images - Las Dalias Market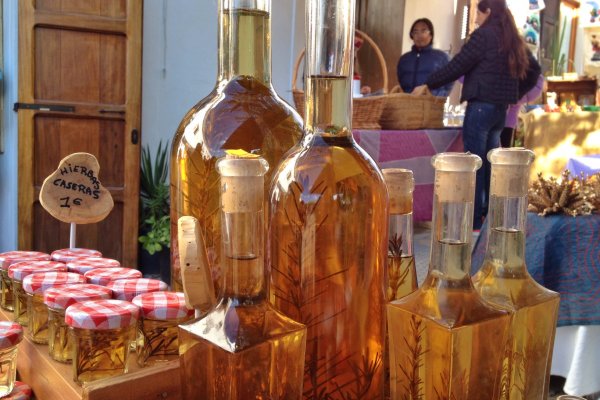 Sunday
San Juan village Sunday Market
Held in the village plaza of San Juan, year round, from 10am to usually 4pm each Sunday, this market has grown hugely in popularity. Showcasing locally made foods, drinks, eco-friendly toiletries and for the most part, good quality trinklets and clothing items - many are very 'hippy' in style.There is also live music from 12 lunchtime (as soon as Mass is finished at the Church opposite). Attracting residents and island guests alike, it has an ecletic and buzzing vibe.
Review of San Juan Sunday Market with images - San Juan Market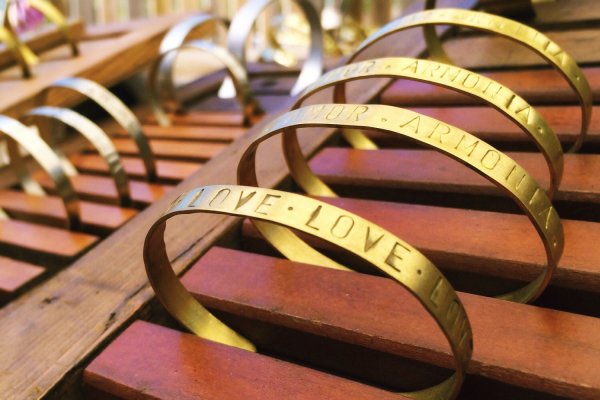 Once Upon a Time - Boutique Hostal Salinas
Held in the grounds of one of the top rated boutique hotels in Spain (Sunday Times, 2014), the chic and stylish 'Once Upon a Time' market at Boutique Hostal Salinas offers fans an ecletic but quality range of underground fashion labels, accessories, eco products and much more.
Much loved island DJ, Daisy Heartbreaker makes an appearance every Sunday, playing an excellent mix to accompany those enjoying either a well mixed cocktail at the bar or strolling around the market, of up to 40 stalls. The gorgeous white sand and clear blue waters of Salinas beach are also just a stroll away, making this market a perfect location for those looking for a day out.
Open in summer, in the low season from noon to early evening, in high season this will change to 5pm until midnight.
Review of Once Upon a Time with images - Once Upon a Time
Street markets
During the summer season from May till October there are also street markets selling accessories, jewellery, leatherware and many other things. Find them in;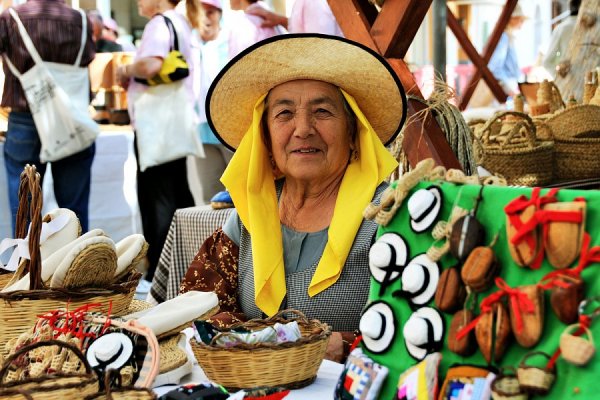 Medieval festival
Each May (usually the 2nd weekend) the Medieval market comes to the old walled town of Dalt Vila in Ibiza Town.
Just walk across the drawer-bridge to step back in time with fire-eaters, pot makers, basket weavers, stilt-walkers and numerous other activities and stalls.
Medieval Festival with images - Medieval Festival
Las Dalias Christmas Market
Throughout the month of December (mid Dec till 23th of Dec. and 27th Dec to beginning of Jan) the Las Dalias Restaurant in San Carlos is transformed each day into a Christmas Market. Warm snacks, 'Glühwein' and a thriving local community make this a great meeting spot. Open from 17.00 h weekdays, 11.00 h Saturdays, 15.00 h Sundays.
Las Dalias Easter Market
Easter Market in and around the Las Dalias Restaurant in San Carlos from Holy Thursday till Easter Sunday, each day from 10.00 till 19.00 h.
See also our events calendar for dates and times of all markets.
---
Related content
---
Book online with Spotlight
---
---
Latest news