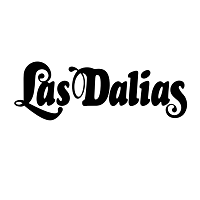 Home of the legendary Saturday hippy market, Las Dalias has been on the Ibiza scene since 1954, delighting all that go there. The iconic venue has become a standard bearer for Ibiza's long held hippy heritage and celebrates its 65th year in 2019 with a series of exciting events. Much loved by tourists, Las Dalias remains one of the island's principal meeting points for Ibiza's free-spirited flower children.
Markets
Every Saturday of the year, you'll be able to experience the colour and peaceful vibe of the Las Dalias Hippy Market. Amongst the many stalls, you will find a whole world of handcrafted items with clothing made from beautiful fabrics with striking, original designs; hand-made jewellery of all varieties; leatherware of all types and even home-made liqueurs. Enjoy live music too and watch colourful characters pass as you soak in the beautifully harmonious atmosphere.
In summer you can catch all this during the week with the Las Dalias Night Market on Monday and Tuesday evenings, with the addition of Sunday evenings during July and August.
Food and drink at Las Dalias
You can get a wide variety of food and drinks at Las Dalias all year round. The following selection is generally open during the weekly Las Dalias markets and events, such as Namaste during summer.
Las Dalias restaurant
Tucked away in the garden area, the restaurant offers diners a taste of the Mediterranean infused with flavours and cuisine influences from India, Thailand and Morocco. Also available for private events. For opening times and menu click here.
Sky Bar
A gorgeous rooftop terrace with a great selection of authentic world street food with an Asian flavour overlay. Don't miss the chance to catch a glorious Ibizan sunset here. For opening times and menu click here.
Love Pizza & Fantasy
Treat your tastebuds to a delicious fresh artisanal pizza with your choice of tasty toppings. Home-made pies (empanadas) and freshly made sandwiches are also available for those wanting a quick bite. Note: this eatery is not open during Namaste or special events. For opening times and menu click here.
La Jaima
If you love the dusky spice tones of Morocco, you need to try this Moroccan street food concept, with authentically made kebabs, falafel, tabbouleh and hummus and of course teas and sweet pastries. Note: eatery not open for Namaste. For opening times and menu click here.
Soul Bar
Offering cocktails, juices and refreshments as well as artisan beer, the Soul Bar of course has a cool DJ performing, adding to the hippy vibe on the market. Note: eatery not open for Namaste. For opening times and menu click here.
Juice Bar
No doubt the favourite stop for the health-conscious, the Juice Bar prepares fresh juices and cocktails as well as artisan beers. For opening times and menu click here.
For more food offerings, check out the Las Dalias Café, open all year, and the Las Dalias Chiringuito, open during summer in nearby Es Figueral beach.
Las Dalias as a night venue
Las Dalias is also a nighttime venue, with some great parties, all imbued with the hippy spirit of Las Dalias, such as the long-running Namaste, a melting pot for the alternative crowd. There are also a wide variety of live performances, taking in many musical genres from rock to reggae to rumba fusion, flamenco and pop. Events start mostly late afternoon outside, carrying on in the inside club from midnight onwards.
Essentially, you can drink, shop, eat and dance here all within the happy hippy world of Las Dalias.
Resort: San Carlos, Ibiza
Video
---