Clubbing highlights
Buy tickets online. See day by day updated listings of parties and DJs for the entire Summer in Ibiza's major clubs: Pacha, Space, Ushuaïa, Amnesia,...
News, reviews and interviews from the hottest club scene in the world - Ibiza.
A guide to those world famous Ibiza Clubs and Bars, where they are, how they feel and what they play!
Things to do
Surrounded by beautiful seas, rich in good weather, mountains and valleys, Ibiza entices adventure and exploration for all ages, interests and...
Ibiza is a haven for 'Healers' – in all forms of the art. Our magic White Island offers an inspiring range of Mind, Body...
Calendar of local events, fiestas, concerts and workshops happening on Ibiza all year round.
What's new on Ibiza Spotlight?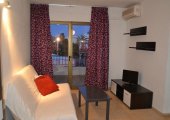 Playa d'en Bossa, Ibiza
Friendly apartments in the very centre of Playa d'en Bossa, ideal for clubbers who want to be close to the action.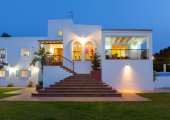 San Antonio Bay, Ibiza
Sleeps up to 8 adults + 2 children. Modern, spacious and beautifully designed villa with sea- and sunset views. Within walking distance of the beach and all amenities. Only 10 in from San Antonio and 25 min from Ibiza Town.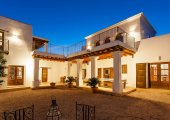 Santa Eulalia, Ibiza
Sleeps up to 10 people - Beautiful stylish renovated Ibizan farmhouse with 5 ensuite bedrooms all with private entrance. Within walking distance to Atzaro and only 20 min from Ibiza Town.