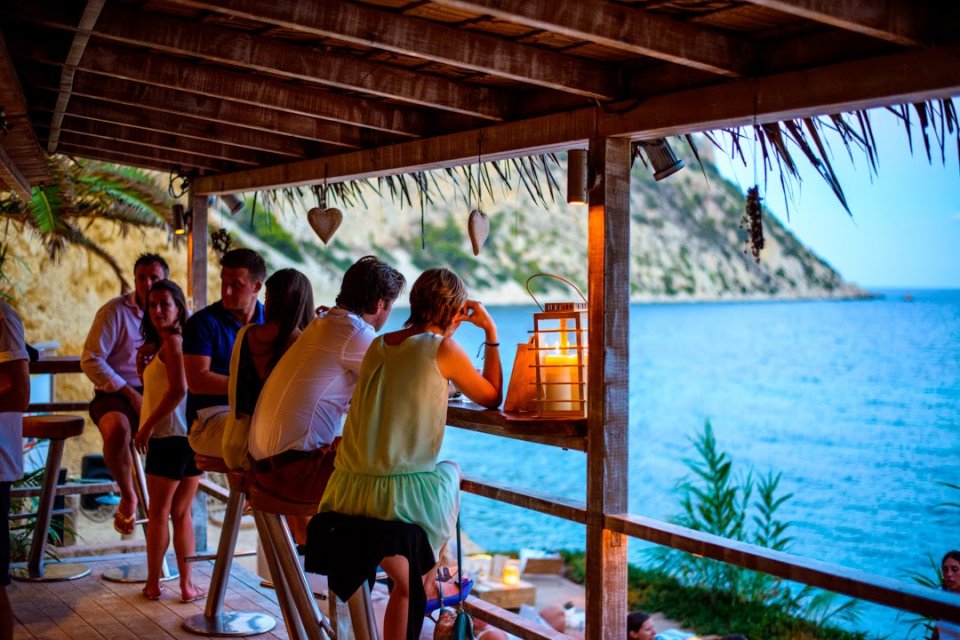 It's coming towards the end of the season on Ibiza and the good news is that there's still time to enjoy the island. You won't have noisy crowds like in the height of summer, there's still plenty of places still open till month end plus you can still get a good number direct flights from many locations. And also, the White Isle will still be basking in temperatures of up to 28°C and that's just perfect for doing lots of things like lazing on the beach with a cocktail and topping up your tan for winter.
On top of that as many summer-only things to do are still available for the next few weeks: you can take a boat trip, try out one of the many watersports activities still on offer or enjoy the stunningly beautiful countryside. It goes without saying that cool nocturnal entertainments abound with lots of restaurants and bars open and a smattering of club nights still to come. Take a look at our round-up below of some of the many things you can do on Ibiza till the summer season officially ends at the end of October.
---
Let me entertain you
So what else is there to do? You have many beach clubs, that are still open into late October, such as Elements, Amante and Tropicana Ibiza where you can grab a hammock and enjoy some late year sun. Our restaurant guide gives you a selection of some of the best and most diverse eating places to be found on the island, and makes a great first port of call. If it's bars you are looking for, you'll find many that are open all year round. Plaza del Parque in Ibiza Town is a good place to start and indeed all the main hubs of the island will have watering holes aplenty open. Finally, and although the club closing parties are almost over, there is still (just)time to take in one or two so would be immediately wise to book your flights and accommodation right now as well as get your club tickets.
---
Around and about
Ibiza is not just about its excellent nightlife; there are lots of ways to discover and enjoy it and one of the best ways to do that is to go on on an organised walk to get right up and personal with the beauty of the island. Foodies might want to try Ibiza Food Tours' guided walk around Ibiza Town to sample local and traditional Spanish foods from artisan producers. How about a trip out on the water? Try one of the Ibiza to Formentera trips till the end of October with Ulises or one of Aquabus's all-year-round services. Finally, for a great way to easily enjoy the sights, try one of the tourist train trips available until mid-October; there are routes all over the island, where you can sit back and just enjoy. If you want to really experience the vistas of Ibiza inland, you'd do well by going on a one of E move Ibiza's quad bike tours that take you through idyllic bits of the island's west.
---
Waterbirds
If sitting isn't your thing and you like a bit more action, you'll be pleased to know that there's a tonne of things you can do. Seeing the island's coast from the sea is one of the most pleasurable things around and you might just keep a bit more trim. Try a stand up paddle, kind of like a surfboard with an oar with SUP Boats Ibiza at most times of the year or have a go at kayaking -both or brilliant for a bit of active island love. Take Off Ibiza offers diving, parasailing and jet-skis amongst its many aquatic activities and is open till the end of this month (October) or try scuba diving with qualified experts in Marina Botafoch. The choice really is yours.
---
Rest your head
You'll need a place to rest your head of course and many hotels have accommodation till the end of the month and some places are open through the year. San Antonio has lots of rooms available and is generally less expensive. You'll find places all across Ibiza - wherever you might want to be. Another option is renting yourself a villa. As well as the freedom you get from being in a villa, the cost goes right down in October with some villas offering discounts around the 50% mark compared with the peak months of July and August. Sea view villa North East Ibiza (Ref. 023)in San Juan or Villa Cala Martina (Ref. 031) in Es Canar have some cool pricing going on right now and there are more on our villas' page or check out the featured hotels or apartments on our website.
If you haven't yet made it to Ibiza this year, then this could be just the right time to come and see it. Remember to check out our website where you'll be able to find the best selection of things to do all through the year.
---
WORDS | Julian Heathcote