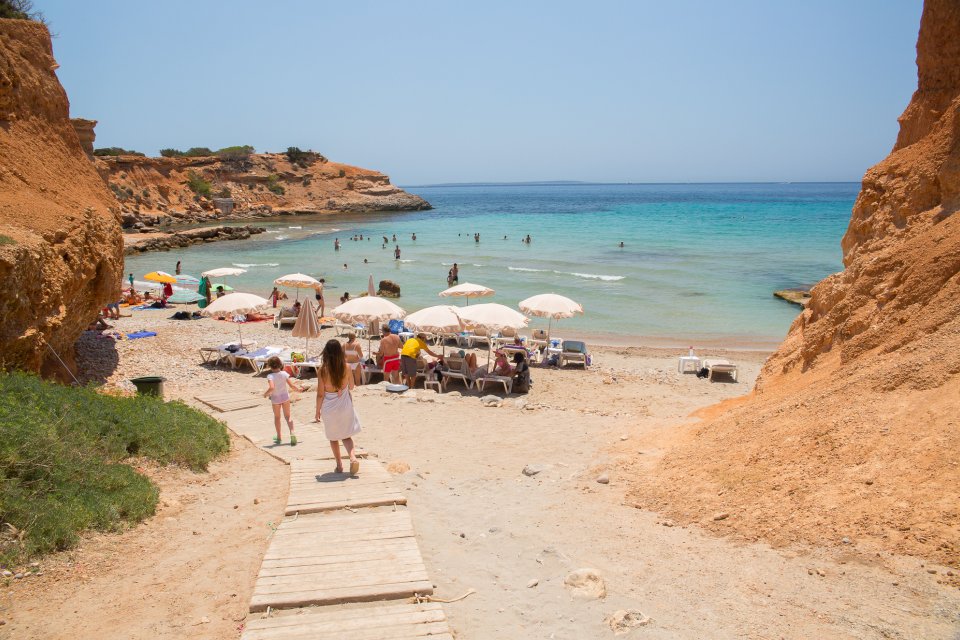 Where and what?
Next to the site of the first Phoenician settlement on Ibiza is this fantastic find of a beach that actually has another name... Just a 15-minute drive from Ibiza Town is this pretty cove with clearer then clear waters set against the backdrop of its stunning and dramatic red sandstone cliffs. A true gem of a place.
---
Why go?
The horseshoe shape of this little bay protects the beach from the wind and keeps in the sun, which is why weekends will see this this place packed in summer with locals and tourists and there's the odd nudist too. It's lined with old fishermen's huts and is the perfect postcard memory of this fine isle. If you have small children, know that the waters here are nicely shallow and quite safe to bathe in.
---
Things to do
There's a famous restaurant here also called Sa Caleta (the beach has acquired its name too) that opens all year round (every day in summer). It's a great place for local Ibiza food and being next to the sea, fish and seafood are figure well on the menu. The clarity of the water makes for some cool snorkelling or you could just relax and enjoy the very lovely setting of this beach. You could take the short 10-minute stroll to the Phoenician ruins who first settled here. These are the ancient people that gave Ibiza its name - it's a total history lesson.
---
How to get there
By car with the turning on the San Jose road. The number 26 bus that goes between Ibiza Town and San Jose stops there six times a day. Parking is available just next to the restaurant.
---
WORDS | Julian Heathcote