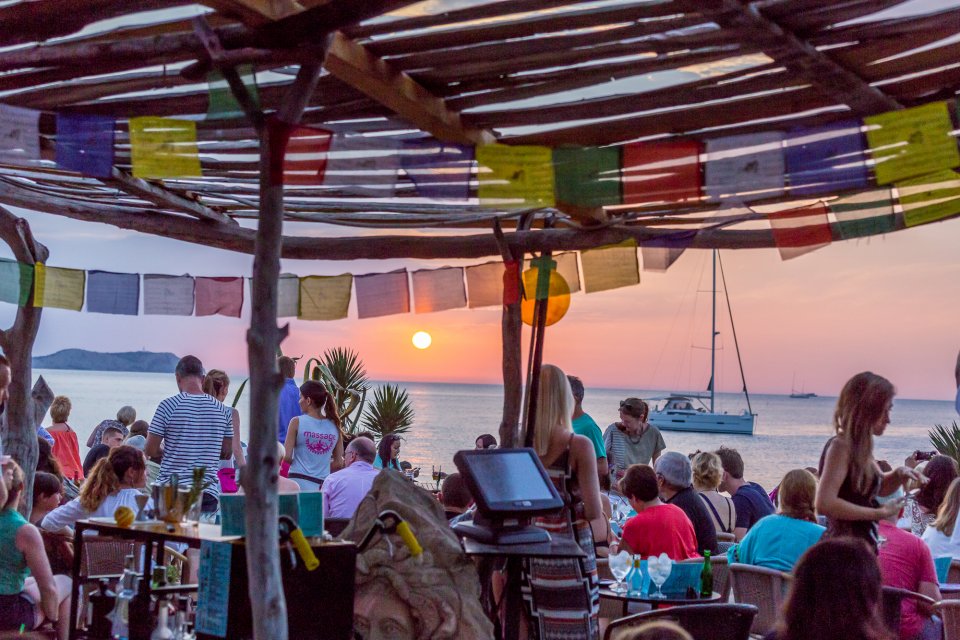 Starting or ending your day in a stylish Bohemian location looking out to sea and watching the rising and falling sun is what Kumharas is all about. From morning "Mindfulness" sessions to a selection of some of the island's best musical and performance artists every evening from 8pm.
The Mindfulness morning sessions offer different eastern wellbeing practices with yoga, tai chi, Zen Pilates plus meditation and relaxation. There are two one-hour morning sessions at 10am and 11am, all of which can be done in the early morning sun, before the heat rises. Indian Sundays brings exercises to relax and unwind with three free workshops starting from 10.30am. All these can be preceded or followed by one of Kumharas's healthy breakfast options at special prices for those attending the classes.
---
Each evening, taking you into night time with spectacular views of the setting sun are the evening musical entertainment sessions. On Mondays, there is the inimitable African group, Mama Africa with traditional music from that continent and a musical mainstay for Kumharas. On Tuesdays its flamenco from Paco Fernandez and his dancers, incorporating modern dance styles like breakdance and hip-hop - an event that always proves popular with the crowds.
On Wednesdays it's the turn of DJ Jose Rives and the Fire Show with some cool pyrotechnics to surprise and delight. Then Thursdays bring the Ibiza Sonica Sunset Sessions with top DJs broadcasting live from the venue. There's still chance to catch legendary DJ, Sasha who has just completed half of a four-date summer special here with two more dates to come on 11 and 25 August. Get those in your calendar if you missed out on the first two.
Then, taking you into the weekend is the changing Friday event featuring local DJs, bands or special mystery guests – each week there is something new. There's a great band on Saturdays, Red Funky Jacket a long-term resident and a smash with customers. Then on Sundays, another long-standing Kumharas performer, DJ Eva Pacifico rounds off the week in style, spinning customers some of the best tunes around.
There is every reason to enjoy the venue at any time of day from welcoming in your morning to sampling their gorgeous Asian-inspired food to sipping sunset cocktails. Get yourself to one of the most original and much loved venues on the island and discover the magic that is Kumharas.
---
WORDS | Julian Heathcote