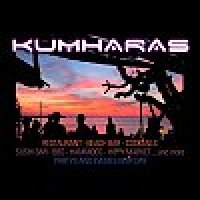 Kumharas is spiritual little hotspot that undoubtedly takes the prize for the best bar in San Antonio Bay. It oozes calming vibes and has a crowd to match, with everyone congregating here come dusk to watch the sun in its final moments of glory, all while sipping on a sparkling cocktail.
It's made up of three different hangout spots - a chill-out area, a lounge and a restaurant, with the latter serving up a magical fusion of world flavours that cause all kinds of sensations for your palette. This is a place to kick-back, forget your worries and marvel at the sky turning a kaleidoscope of colours in the background.
People come here to chat, drink, eat and just generally to soak up the feel-good sunset vibes. In the past the venue has hosted live music too. If you get the opportunity, make sure you catch flamenco guitarist and all local round hero Paco Fernandez.
Resort: San Antonio Bay, Ibiza