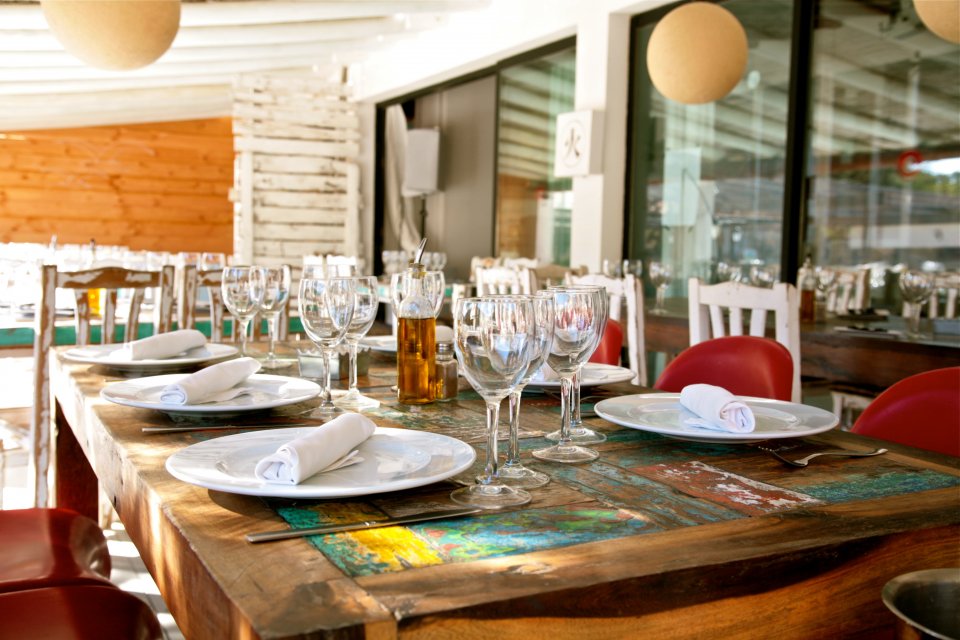 Fantasy is one of the themes of this weekend's Grand Opening Party at Elements Ibiza Beach Club in the spectacular surroundings of Benirras beach in the north of the island. This Saturday 16 April requires you to dig out your neo-Victorian knickerbockers for the suggested dress code of "white steampunk," inspired by a science fiction genre where steam is the main source of power.
This Saturday, the main source of power will be the party and you. There's a top line-up of DJs from 6pm onwards, which include Medusa Odessy, DeepDrive, Andy Baxter, Jose De Divina and I AM YOU (Marta DLM B2B and Tim Amgrave) taking you up to the wee hours of the morning.
The restaurant is open right now and from the middle of the month will be open early till late for summer dining under the sun and stars. This year there is a new broom in the kitchen with chef Mauro di Mauro bringing a more Italian theme to the restaurant's famed Mediteranean cuisine, with pasta being made freshly each day. Sounds yummy!
What will not change will be Elements' attention to sourcing quality local foods like its fish, vegetables and fruit, helping to bring freshness and nutrition to your plates. Long known for its creative cocktails, this year is no different with new and fresh fruit cocktails making it to the beach club's list.
Breakfasting here is one of the nicest ways to start the day and with yoga and some excellent massages on hand plus a juice bar to help restore and revive, you might find that after you'll be ready to conquer the world...then the party.
The challenge is on. Grab some Victoriana, dress up and get yourself over for a bright weekend celebration.
---
WORDS: Julian Heathcote