En route to many of the best beaches in the area, San Carlos is a great cultural hot spot to stop off and refuel offering a unique insight into the Ibizan way of life. The town, like most in Ibiza, is dominated by a whitewashed church that dates back to 1785. Crammed with striking fig and almond trees and scattered with beautiful villas, San Carlos may be small, but has plenty of cosy bars, restaurants and great places to visit.
Anita's Bar
A popular with the locals, Anita's Bar became famous in the 60s for being the local meeting point for hippies, however it still remains much the same. Inside, old mailboxes dominate one side of the wall as much of the area doesn't have a local post service, lending a rustic atmosphere to the place. Sit and enjoy their own homemade Hierbas- renowned for being one of the best on the island- in the cool courtyard or, if they're not occupied by one of the locals, a table on the street where you can watch the hustle and bustle of the small village go on around you.
---
Las Dalias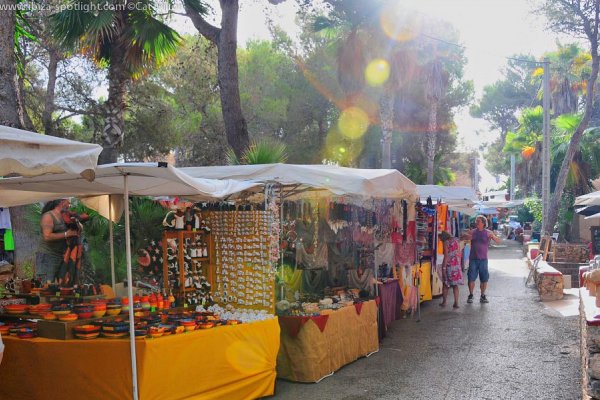 One of the biggest markets on the island, Las Dalias is open every Saturday and holds a night market on a Monday during the summer months. It's great for finding all manner of artisan products and gifts, and even holds live music events making it one of the best places to enjoy a colourful and busy market. Easily one of Ibiza's most loved and renowned brands.
---
En Farinarte Pizza
For an excellent pizzeria with a laid back atmosphere Enfarinarte Pizza is the place to go. Extremely popular with the locals, this pizzeria serves delicious freshly made take away pizzas at reasonable prices, offering a quirky alternative to eating out. It becomes very busy at peak times, and so ringing ahead to make your order or heading there early doors is advised. Their speciality is a super thin crust.
---
Orangerie S'hort Den Josepet
A little off the beaten track amongst the beautiful outlying countryside you will find S'hort d'en Josepet- a farm dedicated to the cultivation of oranges and other citrus fruits since 1969. With five hectares of land, the orangery has a small shop where you can buy fresh fruit and vegetables. You can even buy a bottle of their renowned fresh orange juice which, after being squeezed right in front of you, you can enjoy in the shade of the orange trees.
---
Ai Carai International Day of Music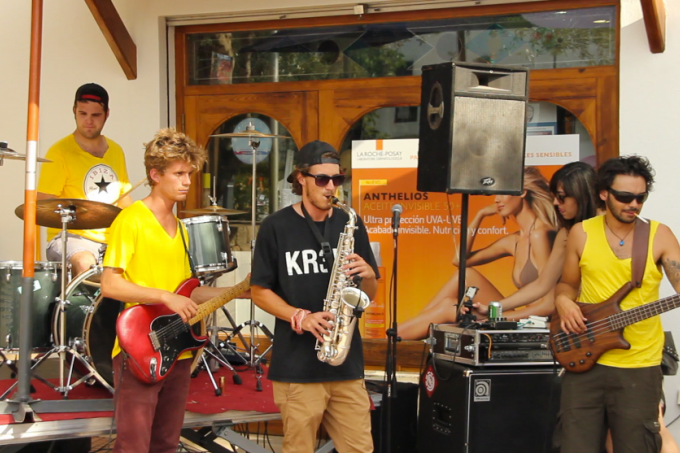 As the summer season is drawing to a close, a locally organised Ibiza festival celebrating the international day of music brings San Carlos alive with sound. Now in its third year, the festival has multiple stages and hosts a variety of talent. The festival is completely free, and last year was a great success with 200 acts taking part and thousands of attendees.
WORDS | Emily Oakdean
---