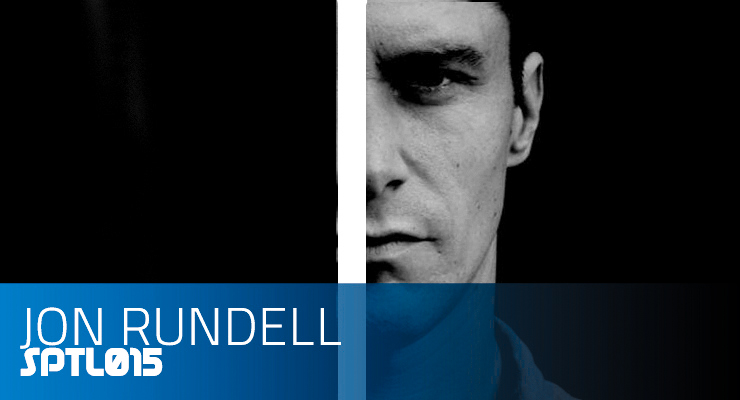 Tracklist
1 - John Selway - Ocean Before Me
2 - Cozzy D & Michael Jansons - Sophisco
3 - Fergie - Kongurro
4 - Familie ground - Ground Floor
5 - David Irviine & Fraser Owen - Ruckus
6 - Carlio Lio - Sativa
7 - Tommy De Clerque - Final Warning
8 - Cristian Varela - Grasshopper
8 - Alexander Madness - People Screaming
9 - Jon Rundell - Damager
10 - Nic Fancuilii - Paradise
Biography
A DJ since '96, beginning his career playing at many of the UK's major clubs & dance events, Jon has now become a regular at some of the most exciting clubs and events of the era. Fusing almost any kind of electronic music, Jon's unique but diverse blend of sounds has won him many admirers globally.
Jons' entrance into the electronic music scene began by working at Amato Distribution, moving on to co-found the world famous download site - Trackitdown.net. From here Jon was asked to manage the legendary Intec Records label for Carl Cox. It's a safe bet therefore to say that Jon understands this industry and knows good production when he hears it. It was one of Jons' own productions, 'Dirty Disco', that caught the attention of Carl who signed the release for Intec Records and gave him the progression he strived following his previous productions. The track turned heads and led to a further barrage of support including further productions on Intec records, as well as remix work on Carl Cox's hugely successful artist album 'Second Sign'. Jon has continued to prove his talent and swims in support across the industry and by fans alike, through showing the world that his talent goes beyond producing killer tracks and through entertaining crowds with his DJ sets too. Of all his virtues as both DJ and producer, Jon's greatest seems to be an innate understanding of what makes his audience tick and the uncanny ability to translate that into his stellar productions.
Over the years, Jon has been responsible for Techno releases on various labels including Intec records, Hardasfunk and Trevor Rockcliffes' Mentor Records. It is Jons clever, funk-laden Techno that really caught the industries attention and established him as a true one to watch. As Jon has matured as both a DJ and artist, he has become very experimental in his sound and this has served him well – filthy basslines and wicked beats, Rundells' productions are carefully crafted to inflict maximum dance-floor damage. Support for Jons' productions comes from all over the globe now as he seeks to express himself further, showing his ability to produce quality in almost any kind of electronic music. Paul van Dyk, having strongly supported Jons productions since his remix of Sebastian Legers 'Bad Clock' and 'Olskool', snapped up the very original sounding 'What is it' and 'Our Floor' as well as follow up releases in the shape of 'Turntable Knights' and 'Taking Time' for his new digital imprint, Vandit Digital. Recognising Jons water-tight production capabilities, PvD later asked Jon to remix one of his own tracks 'Detournement' for his album 'Hands on Inbetween'. 2008 became one of Jons busiest years production wise and he has not stopped since. Late 2008 and Jons remix of 'Devilfish – Man Alive' gained the track a No1 spot in Beatports Techno chart for a massive 6 weeks and a No2 in the main chart. Jons 'Dawn Raid' was released on Sander van Doorns, Doorn Records along side a mix from Sander himself. Further tracks of Jons have been released on Teggno, Spinnin' and Baroque. Recent remix duties have been called upon by the likes of Nervous Records (NYC), Oliver Moldan, Axel Karakasis, Jeton, Bush Records and Suara. With constant requests for remixes and with continual work on fresh material of his own there's much to be heard from Jon on its way.
Recent gig highlights show how Jon has progressed DJ wise over the last few years. Jon has toured Europe extensively playing an array of more intimate venues as well as the daddys of dancefloors including Matter in London, Koko, Air, Sankeys, Privilege & Space in Ibiza. Tour wise, Jon has not been shy to the world having embarked on two tours of Australia, playing club dates as well touring with the Big Day Out and Future Music Festivals - often playing to no less than 20,000 people. Jon has been across America & Canada on more than one occasion playing to crowds across 8 cities, including very special sets at New Yorks Cielo and Pacha. Faith in Jons crowd pleasing sets has seen many festival promoter request his presence - Jon has been a part of the line up at UKs Global Gathering, Dancevalley, Ultra Music Festival, Sonar, Future, Creamfields Europe, South West Four, EH1 Music Festival and the massive Tommorowland in Belgium.
Carl Cox sums things up nicely: "I think Jon's a jewel in the crown. He's really great with the crowd and his music. He's been a great support to me. Put him in front of 30,000 people and he really goes for it. He naturally warms the crowds up. We always discuss what we'll both be playing and he goes out there and does it. At the moment he's better than most top DJs I could mention."