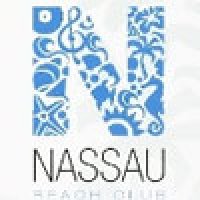 Nassau Beach Club, which opened its doors in 2008, is a comparative 'veteran' amongst the other beach bars in Playa d'en Bossa. It is a unique, vibrant and beautiful venue that combines both Balearic charm and modern qualities; fused together to bring the island an original and perfectly suited beachside hangout.
Home to a beach club, restaurant and Tepanyaki lounge, Nassau also has its very own fashion boutique and makes the perfect party venue hosting its own events throughout the season.
Combining the worlds of science and food, the restaurant's menu is inspired by the 'Cocina Autor' or 'molecular gastronomy' movement which allows the chef to experiment with these elements – while producing quality food of course, resulting in unconventional yet tantalising dishes. The Tepanyaki Lounge also offers a more relaxed chill-out setting and serves up a range of Mediterranean and Asian cuisine plus a selection of cocktails served up by Nassau's very own professional cocktail connoisseurs.
Located far enough away from the centre of the resort and Bora Bora to keep the rowdy party crowd at arm's length (it is located 200m past Ushuaïa, at the end of the resort after the Hotel Club Bahamas), this idyllic stretch of wide beach, despite usually being busy, still remains a chilled place to catch some rays. Sunbeds are never an issue either as there is an army of loungers available with waiter service if you don't like to leave your spot, add in the easy car parking and valet service and new nearby shower facilities. You see, Nassau has it all.
---
Listen to the beachside sounds of Nassau in our Spotify playlist. 40 cool tracks that will have you grooving in the surf. Listen below and head here to subscribe.
Resort: Playa d'en Bossa, Ibiza