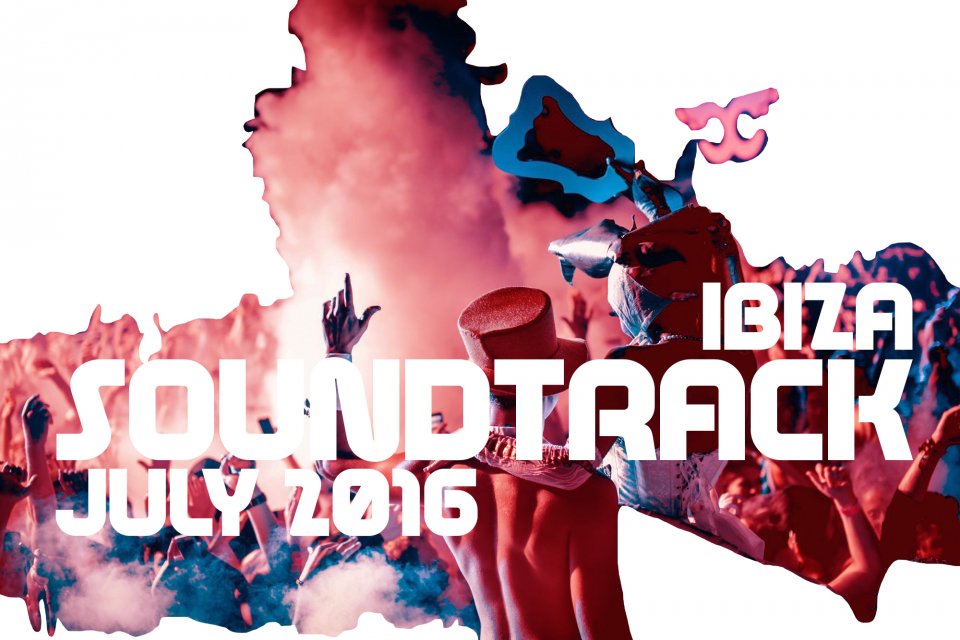 July is known to signify the height of peak season - the beaches are bursting with people, the roads are rammed and DJs clamber from their production caves to release hair-raising tracks onto the crowds at the island's clubs. We've been scouring the dance floors of every venue and handpicking the tracks that have topped the hair-raising scale - take a glance at this bunch of tracks and you'll see that this July has been an impressive one.
---
Lane 8
'Rise'
Since the release of one of my all time favourite tracks, 'Just', by Bicep, my ears have been listening out for anything that sounds as floaty and as feel-good. 'Rise' was collected from a bedroom DJ at an after party post The Zoo Project, and as soon as the loop started, flashbacks from the multiple clubs I'd heard it in started… I had found the song I had been pestering people for the name of for weeks. Picture yourself speeding through space, hands glued to your side and glints of meteors in your peripheral vision, and this is the song being played. Dramatic, right?
---
OFF feat. Sven Väth
'Electrica Salsa' (Henrick Schwarz Radio Edit)
Here I am again, waxing lyrical about Cocoon and Sven Väth. Most people are aware of how hard it is to try and identify any track from a Sven set, so you're probably best just putting your phone away and continuing to pierce the strobes with your techno tempo fist pump. However this track was too good to miss. 'Electrica Salsa' has been through layers of re-defining, Schwarz has kept the menacing vocals from the 1986 original and made it all that more dancier, darker and instrumental. Just one listen and the title 'Electrica Salsa' will all make sense.
---
Josh Wink
'Talking To You' (Groove Mix)
During my first time in Ibiza Town's hidden nightclub, Veto, I was presented with a face-full of my friend's pink hair during a sprint to the booth - apparently, this was, and still is, her favourite song. The Groove mix of 'Talking To You' has indeed been mixed in all ways groovy, as well as featuring a slight techno injection as the track climaxes - a smooth yet feisty move.
---
Kevin Saunderson Feat. Inner City
'Future' Kenny Larkin Tension Mix
'Future' is like the new kid at school - popping up everywhere, centre of attention. Any track produced by Kevin Saunderson featuring Inner City is going to be a big one, and this one is being played everywhere. Its main attraction is the gradual intensity hovering in the background - it's called the Tension Mix for a reason. 'Future' has been nothing but a crowd pleaser every time I've heard it while out and about.
---
Wehbba
'Turning Point'
Techno is almost a fashion statement here on the White Isle, as well as everywhere else in the world. I overheard the statement "Techno is like Goth" and can't help but kind of agree, especially with tracks like Wehbba's 'Turning Point' - a perfect example of 'dark techno' with its looming vibe and almost scary motif. Cocoon or Mosiac by Maceo was probably where I caught this one (clubbing all merges into one out here) - its aura would work wonders in the dark walls of Amnesia, or seemlessly match with Maceo Plex's style.
---
Craig David
'7 Days'
Ibiza, specifically San Antonio (the home of Ibiza Rocks), lost its mind when Craig David - every girl's teenage crush - opened for his weekly TS5 Pool Party. Even people who didn't actually go to Ibiza Rocks to watch him perform live could still hear the tune being hummed around the town. '7 Days' is a song that will forever be in our hearts and probably taught his most recent fans the days of the week - so nice one, Craig.
---
Acid Pauli
'Nana'
Bass guitarist, band member, DJ, producer and experimental sampler Acid Pauli had his magical track 'Nana' played by Tale Of Us during Afterlife. Although Space is, let's be honest, pretty much paradise for clubbers, 'Nana' would perfectly go hand in hand in some sort of mystical, enchanted forest. Minimal beauty is a theme that runs throughout this piece of art, and Tale Of Us dropped this on us at 6.30AM - it's usually a time when things get a bit dirty, yet the vibes only got calmer and more uplifting, bravo!
---
Johannes Heil
'By Night' (Part 1)
July seems to be a haul of techno bangers, and here's another one to prove it. This one (may have) reduced me to tears as it was played by Sven Væth on the Terrace of Amnesia. The track starts with a heartbeat of a bounce, added in are samples that sound like they've come from a construction site - specifically one that was a free rave location back in the 90s. One that was full of a sweaty ravers, all with an exceptional knowledge on music. That's the vision I get, anyway.
---
Underworld
'Born Slippy'
Excitement levels in the Spotlight office this Wednesday were high. One of our favourites, Rødhåd, was supporting Tale Of Us on their Afterlife journey the following day and as his set at Nuits Sonores went down in history, this one was surely unmissable. We were right to be excited, because he tied things up with Underworld's 'Born Slippy' - a track that will have every well informed clubber singing along to the iconic Trainspotting favourite. Even better, he interlaced it with Moby's 'Go'. Well done, that man.
---
Green Velvet & Patrick Topping
'Voicemail'
The intro to this Green Velvet masterpeice is heavily recognised around the globe, likewise that Topping and Green Velvet are a dream team. Things got incredibly weird when Topping dropped this track during elrow, thanks to its distinctive sound and slightly questionable lyrics: "Hi Velvet, this is LeShaun, your mom told me that you made your way back to the Lord, hallelujah". The scene at elrow looked exactly like the music video - colourful and bafflingly mind-blowing.
---
WORDS | Ruby Munslow