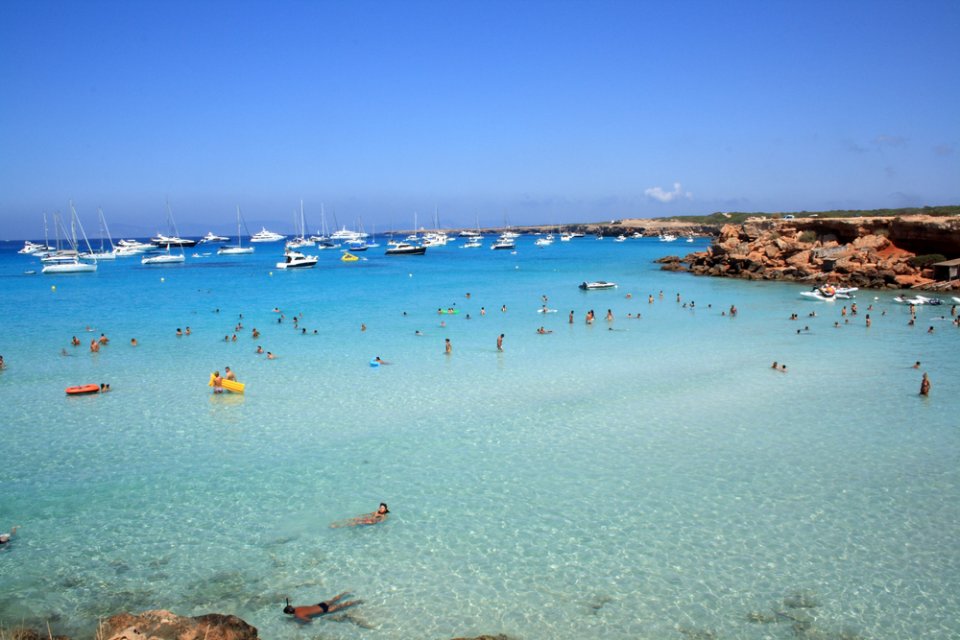 Ibiza is the perfect and easiest spot from which to visit its sister island, the paradisiacal Formentera. Aquabus's low-cost ferries make this trip in the reach of many more people. Now, there's a 10% discount on Full Day tickets for Ibiza Spotlight readers when you book through our site. This puts the price of a day trip to this special isle a shade over €17.
Formentera is known for its delicious white sands and open countryside vistas. It is highly regarded as having some of the finest beaches in Europe, possessed of dazzling near-white sands and clear sparkling waters. Ses Illetes, close to the island's port, was recently crowned number six in the Best Beaches in the World by TripAdvisor.
The island has a very distinct natural environment compared with the other Balearic Islands; Formentera is often likened to the Greek islands or the Caribbean and going there, you will see why: it's beautiful flora, fauna, architecture and relaxedness along with the world-beating beaches makes it a Mediterranean gem. As well as a host of excellent restaurants, you will find small and authentic chiringuitos dotted all around the coast.
Going from Ibiza Town and Playa d'en Bossa daily, Aquabus offers regular services to Formentera through the day from early morning to evening with ferries working till the early hours throughout July and August. If you have a bicycle, pet or suitcase you want to transport, you won't be charged extra for the transport.
Aquabus also provides you with a map of the island during the 40-minute journey there and staff will provide you with recommendations on how to enjoy the place according to your budget.
For a value trip to the inimitable island of Formentera, we suggest you take advantage of this great Ibiza Spotlight deal.
---
WORDS | Julian Heathcote