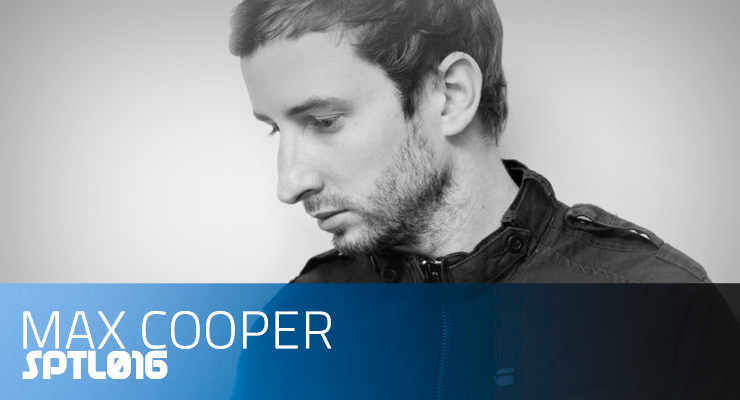 Biography
In an interview on the influential modifyer blog, Max Cooper described how his emotive, melodic techno is an attempt to render different levels of emotion into sound. It's this approach that created his breakthrough track, Harmonish Serie on Traum Schallplatten - a buzzing, ruminative piece that was a "heavy rotation" track for Raveline, a top 5 hit in Germany's vinyl charts, and a huge hit on Youtube as well.
The Serie releases reflect Cooper's "day job" - or so he's called it. A PhD geneticist, in 2009 he divided his time between research for University College London and music production and performance, though increasingly his time is devoted to music.
Harmonish Serie, its Nov 09 followup Stocastisch Serie, and the final release due out April 2010, Chaotisch Serie, are informed by genetic and mathematical concepts, and are collaborations with animator Whiskas fX - with the first two tracks having now passed 60K views on youtube.
Describing his approach to writing music as "multidimensional beat matching, but where joining up the feeling is an important as working out the beats," Max has had releases on more than 20 labels in 5 years, from Germany's Traum and Autist to the UK's veryverywrongindeed and other European labels like Perc Trax, Evolved, Naked Lunch and 54Music, as well as collaborating with visual artist Whiskas fX to create a set of astounding abstract videos for the 'Serie' releases.
The last two years have also seen him increasingly in demand as a remixer, with 2009 seeing new remixes for Williamsburg darlings Au Revoir Simone and Peaches, European dancefloor acts like Extrawelt, Perc and Dominik Eulberg - and this alongside a set of new remixes to be revealed in 2010 - alongside new developments for his new live show, first premiered at Zukunf, Brussels.
But Cooper's DJing still continues. He started as a hip-hop DJ and fan of DJ Craze and Q-Bert, and still performs occasional turntablist sets at his 7-year residencies at UK clubs like Firefly and Stealth. But since Max started producing in 2006, he has irresistibly moved toward a less-is-more approach to writing music. It's an approach that worked. His first EPs for Evolved records quickly became some of the top-selling releases on that label, with his first release on Firefly Recordings, FRANK, marking his first serious inroads into Beatport's charts - with the followup "the Shufflebox EP" on Autist peaking in the top 10 of the minimal chart.
In 2009, Max's signing to German Label Traum Schallplatten then saw his productions really take off with the massive Harmonisch EP, as well as remixes for Extrawelt and Dominik Eulberg. He's also appeared twice on the UK's Radio1 dance show and was named a "Future Hero" by the UK's biggest dance-music magazine, Mixmag.
Production, and Cooper's ability to perform his productions live, is the key to his music. "If I get a feeling about a track, I drop everything and get straight to the studio," Cooper says. "I often start something new at 3AM on a Tuesday morning. If I reflect on an idea until the next day, it's diluted".
And the key to the productions is emotion. "I don't have any formal music theory training," he says, "though I did have my mother's piano lessons as regular background noise when I was growing up. In some ways I think it could be useful not to be trained in music theory, as it means there are no preconceptions about how to construct a chord progression. It's easier to focus on matching the emotions in the head with the emotions that you want to come out of the monitors..."