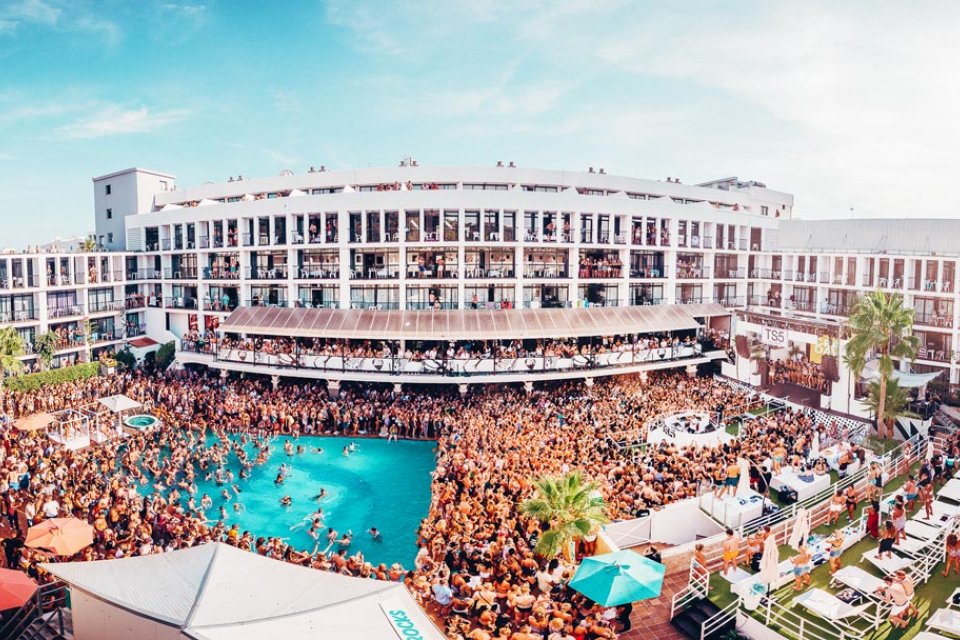 For anyone who made the assumption that the most bizarre form of unhinged insanity you'd be seeing at Ibiza Rocks Hotel this summer would be from elrow's exclusive pool parties, you thought wrong. Very wrong.
Edging in for a spoonfull of that lunatic soup is Do Not Sleep with brand new concept party, Cuckoo Land. Now, considering that this crew has been promoting insomnia since it first launched on the island two years ago, the title of this daytime venture is very appropriate. In regards to 2017, Do Not Sleep has suggested that it´s going to be a little introspective, in that you have to crack into your own psyche because "Cuckoo Land is about more than physical presence; it's about a state of mind." Basically, on good orders, you're being invited to explore the absurd, wrestle with the fantastical, and uncover a more unpredictable version of yourself. Because…HEDONISM.
Delectable debauchery discussed, and we're now onto the tunage, because Do Not Sleep didn't rise to become one of the most sought-after players in the game without a solid music policy and the line-ups to back that up. Across its 19-date season - from Sunday 21 May to Sunday 24 September - you'll be thrown house and techno from visionary resident, Darius Syrossian, and a pack that includes Route 94, Sonny Fodera, Ben Pearce, Detlef, Waze & Odyssey, Doorly, Citizenn, Jamie Roy, Josh Butler and Theo Kottis, among more.
It's another major coup for not just Ibiza Rocks Hotel, but also San Antonio, which in recent years has seen its nightlife scene pale in comparison to Playa d'en Bossa´s pulling power.
Neil Evans, Co-Founder & Director, Electric Ibiza, Do Not Sleep said: "We're really happy to be teaming up with Andy, Dawn, Jordan and the Ibiza Rocks team on this project. It's a really good day time option for San An, with Defected joining Eden this year I think we are in for a fun-packed Sunday without having to go to the other side of the island. I'm so pleased to say that finally San Antonio has a chance to shine through as a clubbing alternative to Playa d´en Bossa and this is a solid step towards "Making San Antonio Great Again."
Sounds great. In fact, it sounds bloody brilliant, but that's not all. Expect to see an announcement on its new night time slot soon...
Tickets for Cuckoo Land coming over the next few weeks.
---