Artist: Various (compiled & mixed by Hot Since 82)
Album: Knee Deep In Sound
Label: Kneep Deep In Sound/Ultra
Release date: 17/11/14
2014 has been a stellar year for Hot Since 82. With numerous sets in Ibiza over the summer, festival appearances at Tomorrowland, Sonus and Unknown and a US/Latin American tour of his own under his belt, it's a wonder the Leeds based DJ and producer (real name Daley Padley) found time to build his latest mix album Knee Deep In Sound. But, fortunately for our ears, he has. *Hooray*
A joint release on his own label of the same name and Ultra, the compilation features new material from acts Padley has especially signed for the release, knitted together with four exclusives of his own handy-work.

The LP opens with the sour drones and zesty rhythm of Moodtrap's Lemonhead, the slicing, chiming bassline of Time by Exacta and Padley's first offering Time Out which is laced with generous fragments of lyrics over the foundation of an echoing undertone.
However, it is only until you've waded a few tracks in (or are 'knee deep' as some would say) that the solid, sound-exploring spoils come to light. Fresh talent Several Definitions use No Drama to inject futuristic notes and space-age beats in to the mixtape, taking the listener on a journey propelled by an eerie siren crescendo. Traumer continues the modernistic music medicine with a funkier, psychedelic helping in the form of the hypnotic, exotic Hoodlum and both contrast with the sweet tune of Honeytrap by Ross Evans which still packs just as much of a sting as the former two.
The flow of the album works really well; it is steady and consistent and is particularly impressive when taking in to consideration the varied creatives that are packed in to the record. But, in my opinion, the best has been saved until last. The velvety vocals of songstress Alex Mills compliment the sunny, summer sounds of Restless and the chunky bassline of The Core. Restless is easy-listening with a catchy chorus whereas The Core is a lot more dark, with a stronger bass.
Yet the stand out track has to be Padley's most recent single Somebody Everybody which ropes in the aid of early '90s act Block Box. With its intense pulse and thunderous tone rich in deep, deep house it's plain to see why the club anthem was premiered by Annie Mac on BBC Radio 1 as a Special Delivery, chosen as an Essential New Tune by Pete Tong, supported by the likes of Ibiza favourites Tensnake, Maceo Plex and Solomun and used to soundtrack Spotlight's own Amnesia Closing after-movie.
Knee Deep In Sound, on the whole, is a neat, artistic pick & mix that transcends the generic house boundaries due to the innovative use of instruments and adventurous reverberations. Sound is definitely the key with this one: the exploration, the journey and the end result which has turned out to be an LP you'll want to be up to your ears in.
WORDS | Francesca Evans
---
Tracklist
01. Moodtrap - Lemonhead
02. Kamero - Ikarus
03. Exacta - Time
04. Hot Since 82 - Time Out
05. Several Definitions - No Drama
06. Ross Evans - HoneyTrap
07. The Scumfrog - Wave2
08. Exacta - Home
09. Traumer - Hoodlum
10. Joal - Interlude
11. Hot Since 82 ft. Alex Mills - The Core
12. Hot Since 82 ft. Black Box - Somebody Everybody
13. Hot Since 82 ft. Alex Mills - Restless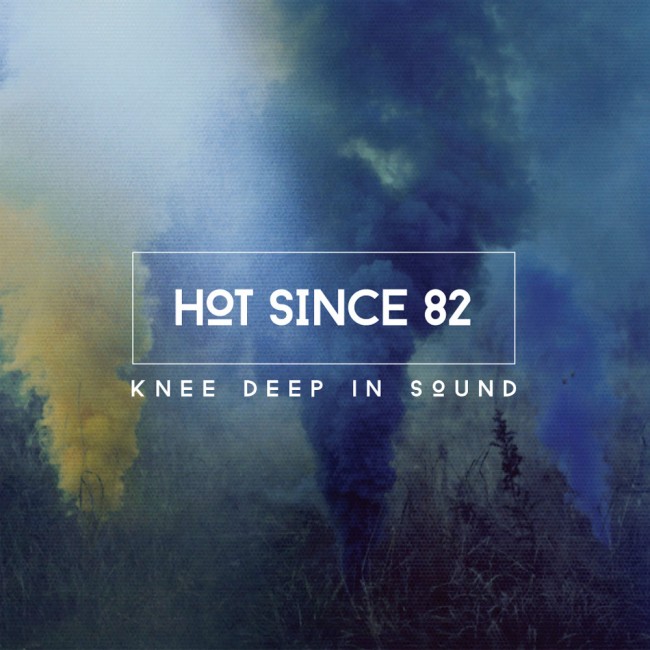 ​
---