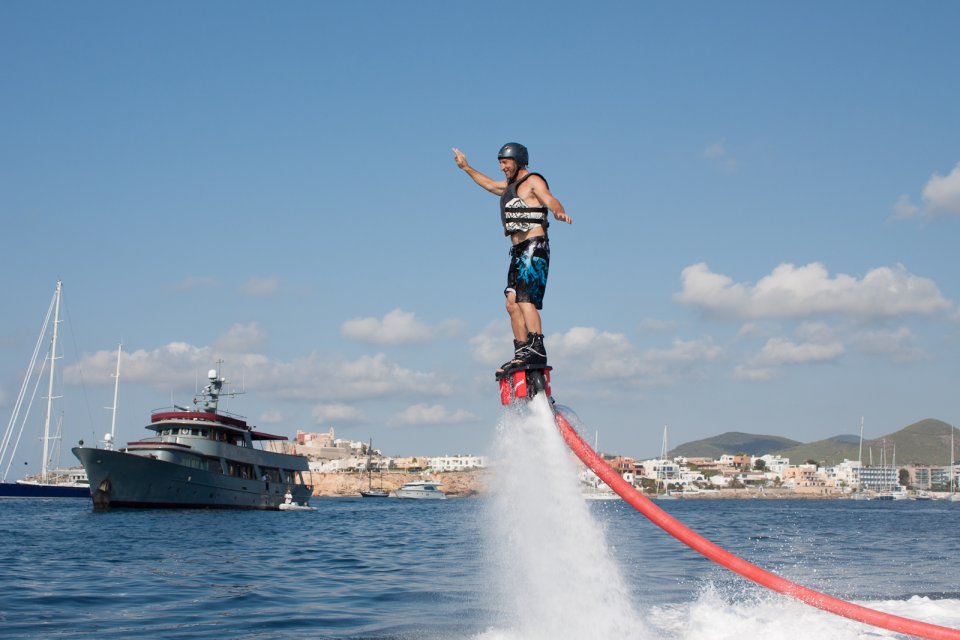 "Ibiza might be small but we've got it all"
The world famous 'Super Clubs', the amazing miles of beaches with perfect clear turquoise waters, the rugged mountains and valleys, the sunsets to die for.
It's with good reason many people reference Ibiza as a paradise and just a hop, skip and a jump from most European mega-cities, Ibiza is the perfect location for that idyllic holiday, minus the jetlag (and monumental cost of long-haul flights…)
This summer, we've been out and about ourselves, investigating what is available for tourists of all interests, ages and budgets. Here is our round-up of the best fun we've had.
Love Water!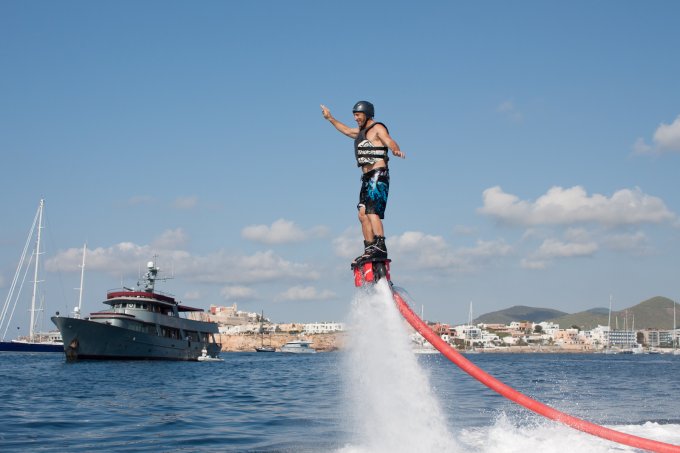 For an absolutely spectacular experience on the water, it has to be Dreamboats Ibiza Flyboard Hire. Fly like superman and feel like a character from a James Bond movie. Surf on air, propelled by jets metres above the water and show off for the rest of your life! The latest in extreme water sports, the flyboarding package includes everything you need for an unforgettable Ibiza experience. Suitable for novices and expert tuition is included.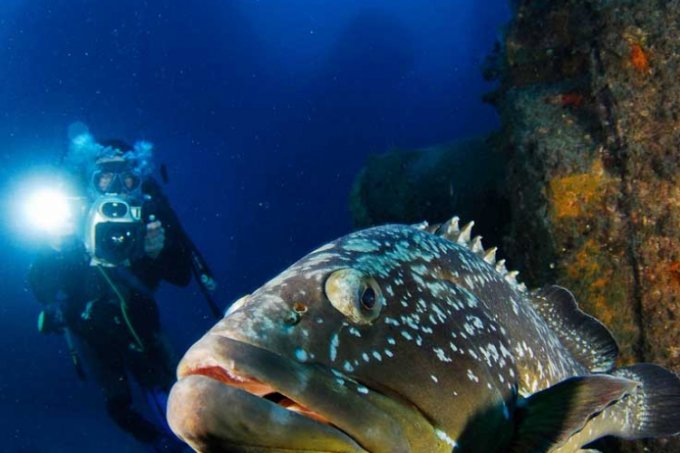 We also would like to give a huge thumbs up to Scuba Ibiza, based in Marina Botafoc, who offer a comprehensive diving programme and are without a doubt the most professional scuba diving centre we have found on the island. Open all year round.
Land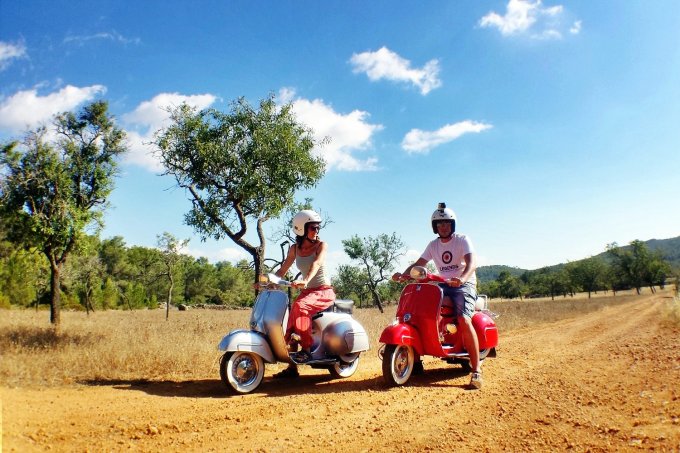 For great fun on the land and a fantastic Ibiza experience, the unanimous Spotlight winner is Legends Vespa Bike Tours. We cannot think of a better way to see our stunning island than on a classic Vespa scooter, feeling the wind in your hair and the sun on your skin. Combine this with some amazing views, a visit to a typical Ibicenco tapas bar and the opportunity to make a video of your adventure, Legends Vespa Tours are really something else. Open all year round.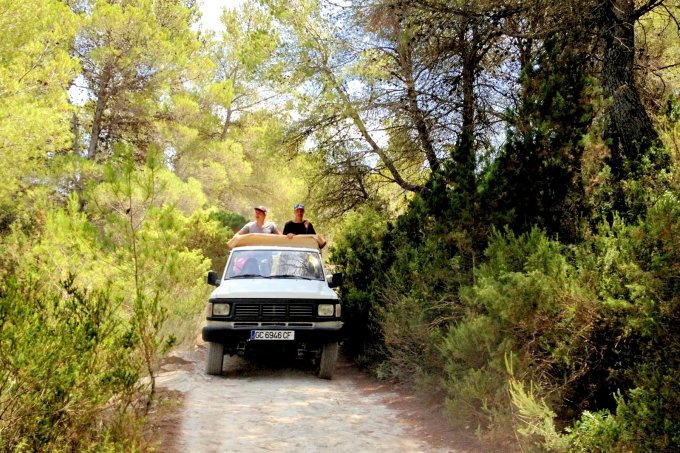 Definitely also worth a mention is Ibiza Jeep Safari, whose multi-lingual guides will take you to some of the most stunning locations on the island, only accessible by these mighty beasts of the road! Open until the beginning of November 2013.
Kids
For authenticity, our 'great for kids' investigations this year were undertaken by our 'Young Adult in Ibiza' reporter, Rupert T, himself a teenager. Rupert personally tried out these activities and kindly wrote about his experiences.
Keeping the kids entertained can be quite a worry so we've a couple of extra suggestions to hopefully fit all ages and personalities!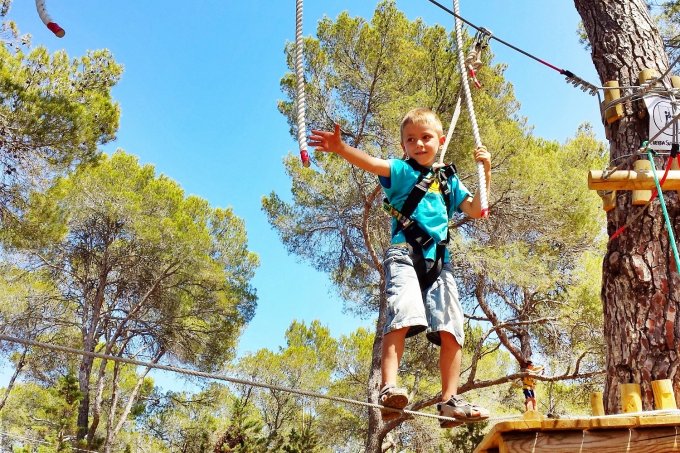 Acrobosc – an amazing forest tree climbing adventure centre (also pretty cool for adults)

AquaBus Ferry Trip to the spectacular Port of San Miguel Caves (adults will also enjoy)
Alternative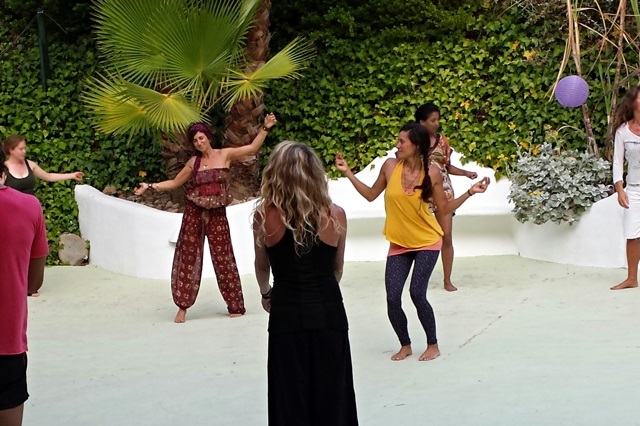 The best alternative activity this year was found at the lusciously beautiful Garden of Light, San Miguel. Their weekly Ecstatic Dance event was a perfect example of an activity that captures the wonderful free-spirit that Ibiza is famous for. As they say, never miss a chance to dance. We wholeheartedly agree. Especially in such a stunningly natural location, with hypnotic rhythms and beguiling melodies tickling your feet as you dance, freely and wildly. Undiluted, uninhibited Ibiza. Open all year.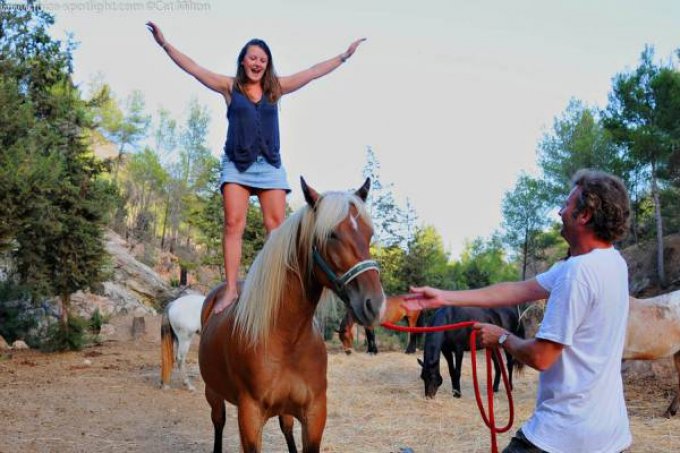 An honourable shout also goes out to the ever popular Ibiza Horse Valley, a charity who delight visitors year after year with enchanting excursions astride their majestic horses, all rescued lovingly by passionate owner David Capdevielle. Open all year.
Ibiza for Free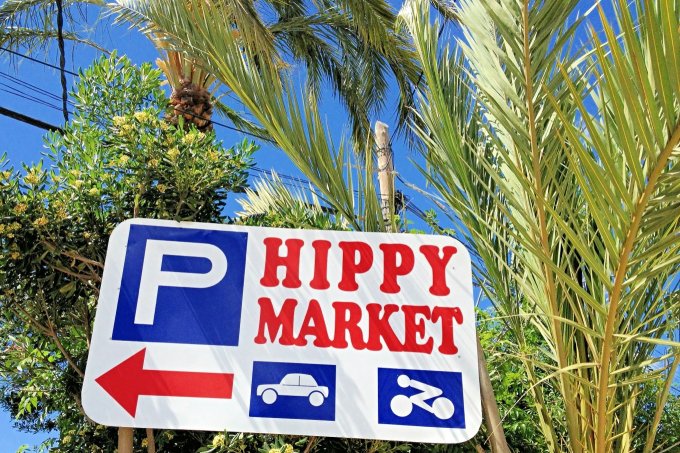 You really cannot come to Ibiza and not experience its colourful collection of famous hippy markets. Check out Wednesdays at the Original Hippy Market, Punta Arabi in Es Canar, Saturdays at the legendary Las Dalias and Sundays at the wonderful Cala Leña. Find everything from beautiful, artisan creations and hand-made, quirky fashions made and designed on the island, to second hand bargains and a rich variety of great entertainment. Ibiza markets are a must.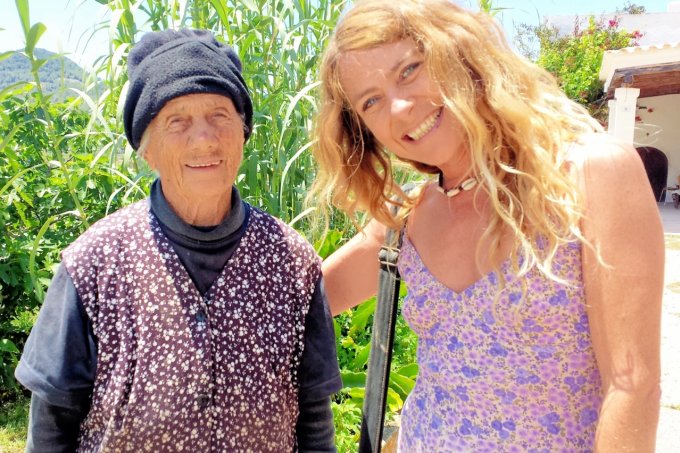 Alternatively, check out some of Ibiza's unspoilt, natural beauty by exploring the tiny, slipping-off-the-time-track villages of San Agustin or San Juan, or perhaps take a scenic stroll along the pretty riverside of Santa Eulalia. As you can see, Ibiza has something for every taste and every budget.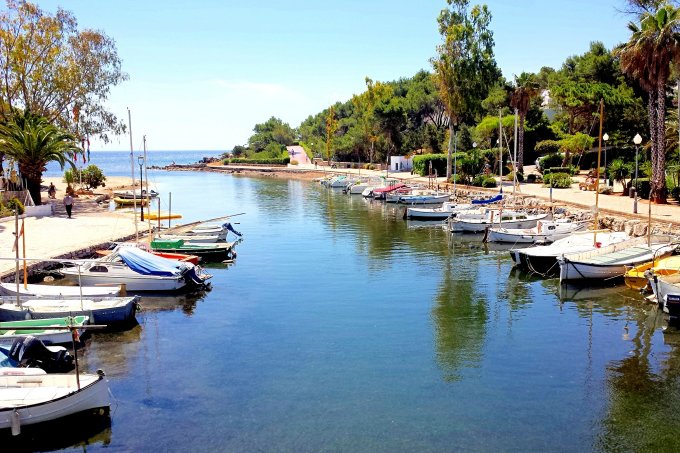 Photo Credits
Dreamboats Flyboarding – Pete Young, Ibiza Spotlight
Scuba Ibiza – courtesy of Scuba Ibiza
AirZone – courtesy of AirZone
AquaBus Ferry to San Miguel caves – San Miguel Caves
All other images – Cat Milton, Ibiza Spotlight.