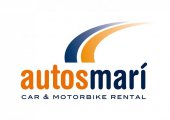 SUMMER OFFER: 2nd DRIVER FREE!. Express Airport pickup. Hotel pickup and offices in Playa d'en Bossa, Santa Eulalia, Portinatx, Cala Llonga. Full range of cars available, including 4x4 and...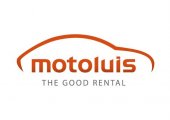 San Antonio, Ibiza
SUMMER OFFER: 2nd DRIVER FREE! - Your car direct to the airport car park. Express Check-In. No queueing. No transfers. Also 4x4, convertibles, minivans, motorbikes, luxury cars. San Antonio based...
Discover Ibiza in your own style. Cool, trendy & hippy. Request airport, hotel or villa pickup.
---
Related content
Selection of some of the best moped and bike hire shops, based on service and price. With the added...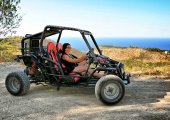 The best way to see Ibiza is to hire a car (or moped/scooter) and spend the day cruising around the...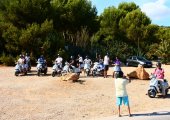 Hire a scooter and get out and about on this beautiful island.
---
Book online with Spotlight
---
---
Latest news