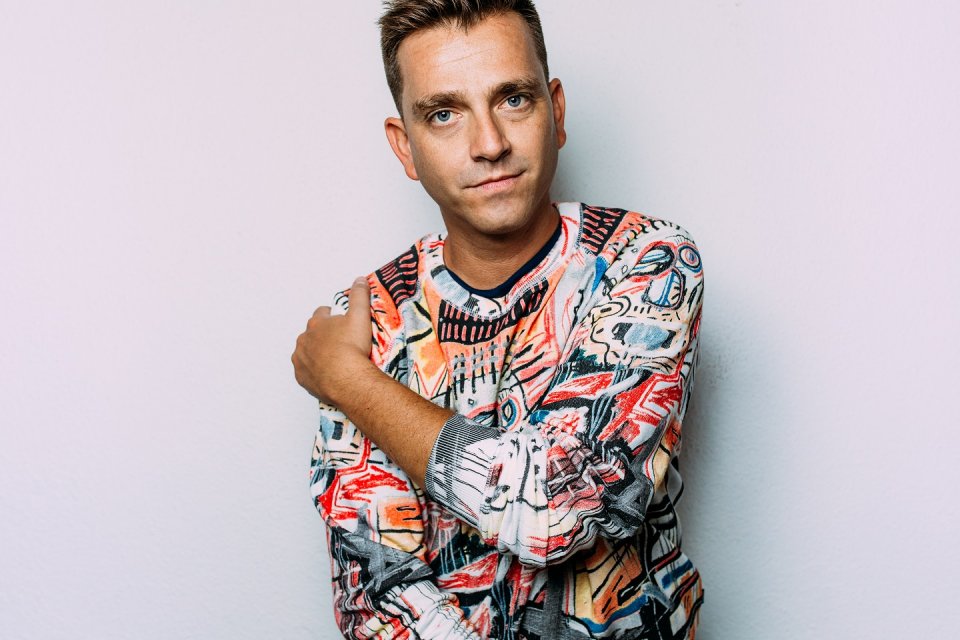 Barcelona-born DJ and producer, Mar-T, has been an integral part of this island for the best part of two decades since he became an Amnesia resident in 1999. He saw the club's infamous terrace at a time when there was no roof, witnessed clubbers being pushed out by ice cannon blasts when they refused to go, and observed its changes with new sound-systems and renovations – needless to say, he's seen plenty.
Season 2016 has had the Wow! records boss standing in as a resident for Wednesday's techno and tech house ventures with the HYTE mob, as well as touring with the club in Italy and the UK and gigs with Do Not Sleep at Space and Cocoon in Ibiza's sister island, Formentera.
A bona fide expert in rallying clubbers together for a dance floor boost, he's let us into his record bag to give you a flavour of what's gone down a storm through Amnesia's rooms over the season. Get in. Power this play list up before the Amnesia closing party on Saturday 8 October, and you'll be flying before you even get there.
---
Todd Terje / 'Snooze 4 Love (Dixon Remix)'
"This remix from master Dixon is one of my top tracks of the summer. I love its pure​ summer vibe. It​ makes me happy every time I listen to it."
---
D.Y.A / 'Do It'
"This is ​another track I love to play when ending my​ set. ​What can I say, i​t gives me super powers to fly and be positive."
---
Mr Lee / 'Get Busy'
"This is a classic from 1989, which was a banger in the summer of love at Amnesia and I still like to play it when I have the opportunity. LOVE IT."
---
Sidney Charles / 'So Deep'
"Since I received it as a promo I've been​ playing this track all the time, I've​ liked nearly all the releases on Truesoul for about a year now​. They are doing great work."
---
wAFF / 'Sick Pleasure'
"Sick! I​t goes inside me and I get possessed by the groove. wAFF is on fire. I also like the unusual progression."
---
Unorthodox /'Thunderbolt'
"I've been playing this track all summer so it ​should be in this list as it'​s a big dance hero. The ​reaction is​ always generated! More super powers :-) "
---
Markus Enochson / 'Hot Juice Box'
"​I ​love the groove and the hi-​hats braking the track all the time. I will always play this track when I'm​ 100% in and want to give it an eclectic touch. Then the synth comes and BOMB."
---
Mar-T & Luca Donzelli / 'Modelchord'
"​I'm so happy to have released on 8Bit and so happy it worked well. This is ​Luca and myself​ having some groove action."
---
Hector Couto / 'Get It On'
"This is a ​super summer track with a​ classic vocal. I don't remember from which old track it was taken, but it's somewhere in​ my vinyl collection. Hector has ​had a great summer in Ibiza."
---
Salvatore Bruno /'These Days'
"I've been playing this track for a ​long time, I even made a remix and sometimes I play the ​original and other times​ my remix. It's a very original track."
---
WORDS | Aimee Lawrence and Mar-T