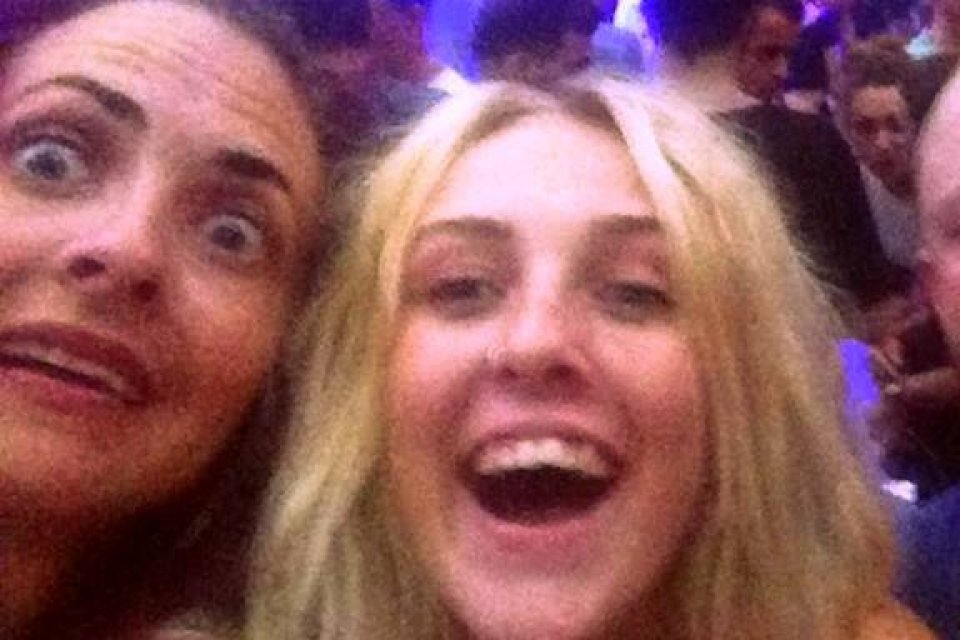 It would seem I've built up some good karma points in my 20 years of life, and in the past week or so they've revealed themselves by smacking me square in the chops. Starting last Monday, every day and night of the week was extra special - I was lucky enough to see some of the best sets of my life, to go to some of the best parties, and to have some of my best Balearic Island experiences so far this summer. Here's what I got up to and why it was a week I'll never shut up about.
---
Monday 18 July
Cocoon has slowly become my favourite night on the island - last Monday left me beaming for days after witnessing Sven Väth's set in the main room, as well as Nina Kraviz and Floorplan. To make things better, I was completely sober, and you know a night is exceptional when not a drop of alcohol passes your lips and yet you're still there till the bitter end, dancing behind Amnesia's famous Messiah while Sven plays a set that's so banging it almost leaves you in tears. Since this night I've done nothing but listen to Väth and check his RA daily, while trying to explain the feeling in my chest every time he cut up the air with sharp drops and shook the floor with the intense bass.
---
Tuesday 19 July
"Do you know Gold Panda?" was the only question leaving my lips a week prior to his live set at Mosaic by Maceo at Pacha. I was still on top of the world after my life-changing Cocoon experience, it was quite possible that a live set from Gold Panda would send me over the edge. If you're wondering what Japanese gongs sound like in Pacha's tiny Prism room, the answer is absolutely magical. I spent the whole night with my head (probably blocking his view) bent over the booth to watch the master at work, because I've never seen a producer put so much energy into playing and pull it off to immaculately. To top it off, Maceo Plex then made an appearance in the same dimunitive room, and to see him play in such an intimate setting was unforgettable.
---
Wednesday 20 July
There are only a couple parties that float my boat on a Wednesday, and one of them is HYTE, which is slowly but surely starting to take over the island. Hosted by one of my favourites, Loco Dice - last Wednesday's special guest was impressively, Caribou. The genius behind the album Our Love regularly pops up on one of my shuffle-all-my-music sessions, and to see him at Amnesia with his entire live band behind him made me look at my favourite nightclub in a completely different way. The stage was moved to the back of the terrace and the atmosphere was similar to that of a festival. Team Spotlight found the best spot at the front so every instrument being played was in perfect view and believe me, that was a hugely important factor of the whole experience.
---
Thursday 21 July
After a few mad days of fiestas my soul needed cleansing, and what better way to approach that than by strolling to Wake Up Festival at Benimussa Park. Hundreds of barefoot hippies gathered with children where clubbers usually rave, sat cross legged and watched as world music duo Mirabai Ceiba played the harp and Angelika Baumbach showcased her angelic voice with a harp and hypnotic chanting. Homemade jewellery was bought and positive energy was flying high, and all in all it was a good evening in Ibiza's most nature-loving venue - it was the ideal way to get through the midweek going out slump.
---
Friday 22 July
I attempted a calm one again on Friday, but instead found myself on reviewing duties for Spotlight, culminating in me hitting up the VIP area of Privilege for I Am Rich Bitch. This was only my second time at Privilege, so I was excited to see the main room open and to be fully exposed to the biggest nightclub in the world. Although it's really not what tickles my pickle, indulging myself in the VIP lifestyle every so often has its perks and sparks my imagination, and it just so happens that Privilege does VIP rather well. I took full advantage of what was on offer before heading back early (4 AM is early in Ibiza) and crawling into bed with some kittens. Bliss.
---
Saturday 23 July
Possibly my favourite day of last week - I moved into a gorgeous flat in Dalt Vila and shot off on the ferry across to Formentera to hang out with an artist and his dog. Then, to my pleasant surprise, it turned out to be Flower Power's mini street festival/parade, in which DJ Pharma religiously played feel-good tunes from the '60s and '70s, and glammed up hippies danced under the moonlight. Formentera is breathtakingly beautiful, so exploration is a must and if you've got a moped or a car, hop on and drive till your heart's content. We found an underground cave and an abandoned tower, where we danced before being joined by a cluster of Spanish and Italian free spirits who were making their way to a free rave. I was gifted with a flower crown and good wishes as the sun began to rise - to say I was content would be an understatement.
---
Sunday 24 July
Here's to the last day of my adventurous week, which was spent on the white sands of Formentera, swimming in the clearest seas I've ever seen, with a famous dog named Willi. My companion and I were joined by a group of young Italian kids (who we taught the game jump-rope to), I did my best to learn Spanish, I ate fresh Italian pasta with my fingers and spent a lot of time basking in the sun. Later that night as I got back to Ibiza Town, I ventured out and found what is now one of my favourite clubs, Veto, a hotspot down the road from Pacha with no in-your-face promotion. Audiojack were supplying the tunes in a setting that looked no different to an underground bunker. I finally found the Ibiza gem I'd been looking for.
---
To conclude, if any week was to top this one it'd have to be a free trip to Mars to knock about with some aliens... or something. I've seen a different side to Ibiza and I'd urge every tourist, resident or worker who hasn't yet to search through the crevices and explore paradise. Find some secret beaches and look out for hidden festivals, learn the local language and jet off to Formentera. These islands are crawling with incredible people - go out and search for them! Now it's time to nap before I Flower Power my way to Ibiza Old Town before heading to Circoloco at DC-10 and then Cocoon. Peace!
---
WORDS | Ruby Munslow