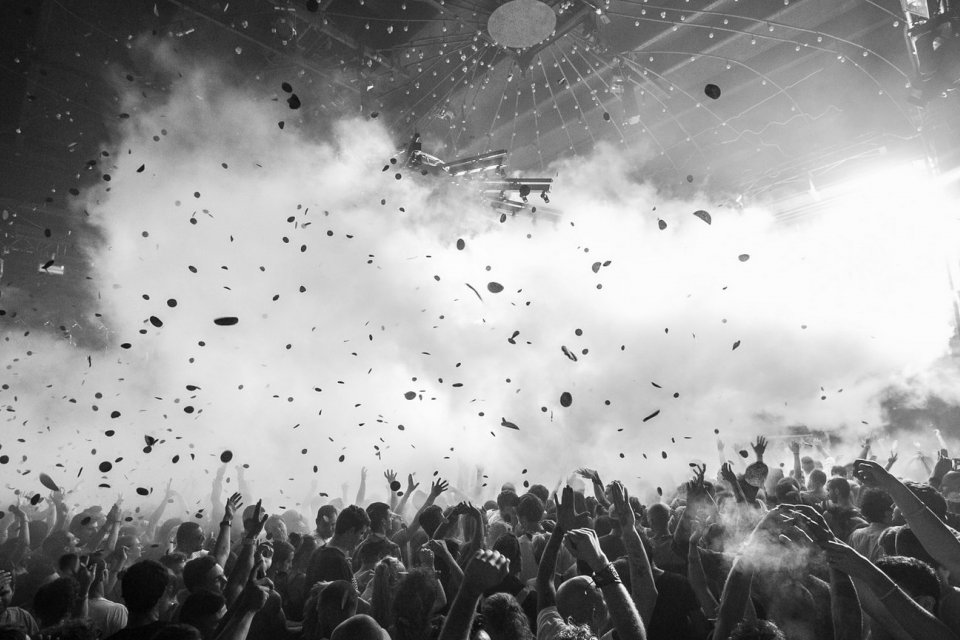 Richie Hawtin has tried, tested and developed his ENTER. concept over the last few years since its debut at Space Ibiza back in 2012 and the spiritual and technological force is now a well oiled machine.
We all know what the concept is about; a combination of music, technology, experience and sake, brought together in a format that ensures this is so much more than just another techno party.
The venue of choice, and a UK exclusive no less, will be east London's Tobacco Dock in Wapping. The grade 1 listed building has been host to many parties of late, including Cocoon, and offers the variety in layout and rooms that will suit ENTER.'s project.
For the main room - ENTER. - we have Richie Hawtin, couple in love and music Ida Engberg and Adam Beyer B2B, Paco Osuna, Whyt Noyz and Fabio Florido.
The second room - ENTER.Terrace - will see Richie Hawtin play again, with Hot Since 82, Subb-An, Bella Sarris and Mind Against.
In the trippy world of ENTER.Mind we have Alex Under, TM404 and Daniel Miller. This will be the UK debut for the Mind room, if you haven't experienced it yet spend some time there to really involve yourself in the ENTER. concept.
Lastly, the ENTER.Sake room steps out of Ibiza for the very first time with resident Hito spinning alongside everyone else sipping on Richie Hawtin's own brand ENTER. Sake.
This is a day party, from midday until 10:30pm on Saturday 11th April and tickets are on sale now via the link (VIP only). There is one final special guest announcement to be made, which will come out 2nd March, watch this space for that news.
---