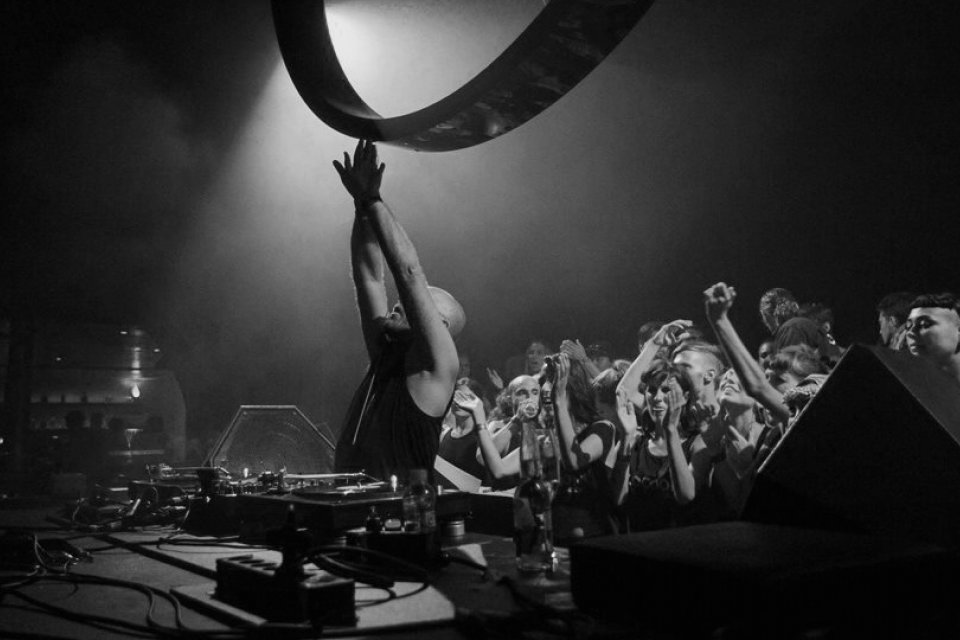 On Thursdays we wear black; properly dressed to get in Richie Hawtin's burrow where, needless to say, a magnetic techno aura wraps you with a multilayered musical high and a fusion between art, design and technology converting those nights into some of the most elegant and darkest dates of the season. The stunning line-ups, the inventive ambient and the original way to provide music have made it a good party to check without any doubt, but the enthusiasm increases when the night comes with a very special gift - and Sven Väth playing last night in the black hole's booth is one of them. Hawtin returned the hospitality to the Cocoon monster after playing in his Monday castle a few days ago - and invited high quality artists to join them during the night in Space's different rooms, converting the 27th August into one of my favourite moments of the 2015 season.
ENTER. kicked off at the Sake Bar with a very fresh and tasty starter: the five-hour back-to-back between tINI, the queen of the gang, and ENTER resident Bella Sarris. These two, who have played together many times before, could be a great example of the rapport and empathy that a high quality back-to-back session should include. A long set which we could enjoy while having some Sake cocktails at the bar with a surprisingly packed dancefloor taking into account that Hawtin had already started his musical journey in the main room. Let me please say that I have seen Richie Hawtin in really different places and party atmospheres and it is always a pleasure to listen when he plays as he did on Thursday night during the first hour of his set. Pure techno tracks to raise our mood from the beginning, heavy bass and noticeable switches between tunes that we celebrated with our best moves. The Minus maestro has the ENTER essence running through his veins and the Gaiser-like trickles and sci-fi like sounds filled the room, leaving my Shazam speechless.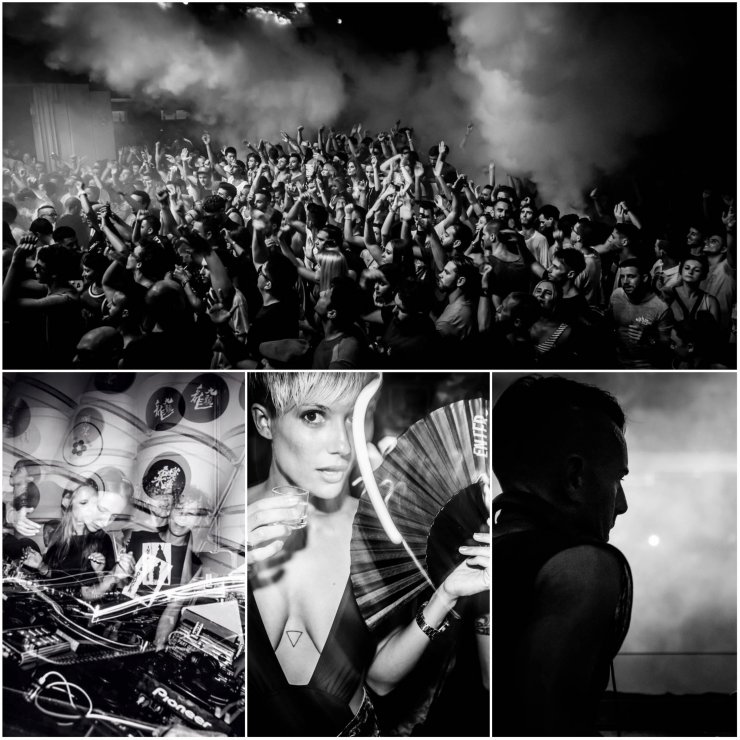 Meanwhile, another two techno stars were shining in Space's other spots. In the Mind room, the one and only Matador (which, by the way, means killer in Spanish) who charmed the intimate venue with an energetic set full of own-productions, especially from his last EP, Play With Me. The Dublin producer also chose some techno classics, providing a musical master class for all the attendees. In the Terrace was Nina Kraviz, who I caught just at the beginning of the awesome DJ Slugo's Wouldn't You Like To Be A Hoe Too track that she not only mixed but chanted and danced to inside the booth. Hundreds of phone cameras recorded some highlight moments of her set like the acclaimed track Blacklight Gleaze by Peace Division.
But I had saved the best until last, because when Papa Sven jumped into the main room after the clock struck 3:30am, the assembled crowd applauded with great enthusiasm while the huge ENTER dot loomed ominously behind him. The Cocoon boss respected ENTER's musical theme during the first part of the set, mixing tracks like Alex Smoke's Executive Realness or Heartthrob's Never Wanted One in a deeper way than we're used to. A few tunes later, however, Sven delighted those followers who make a habit of listening to and feeding off his essence (the kind of essence you cannot find everywhere). Bringing in the metallic sounds of straining strings and the happy beats he always provides, Sven filled the whole dancefloor, cheering us with such tunes as Adam Port's I Never Wear Black, guitar loop included, which sent us into a trance-like condition, or Makam's latest production A Night At Trouw, with a very danceable bassy horn riff. Of course, with Sven's set, there was also time for classic electronic anthems like The Knife's Silent Shout (Shaken Up Version) which we are hearing a lot from him this season or Lil Louis's French Kiss song which was a hit at the '90s and still makes people move their bodies.
As you could read, it was a very complete night - with almost too many great DJs concentrated within the Space walls which sweat pure techno from the very beginning. I spent my night running between the different rooms in order to not miss anything exciting of what was, in my opinion, one of the best line-ups of the summer where the artists fully met our expectations.
---
WORDS | Natalia Gutiérrez PHOTOGRAPHY | Enter.