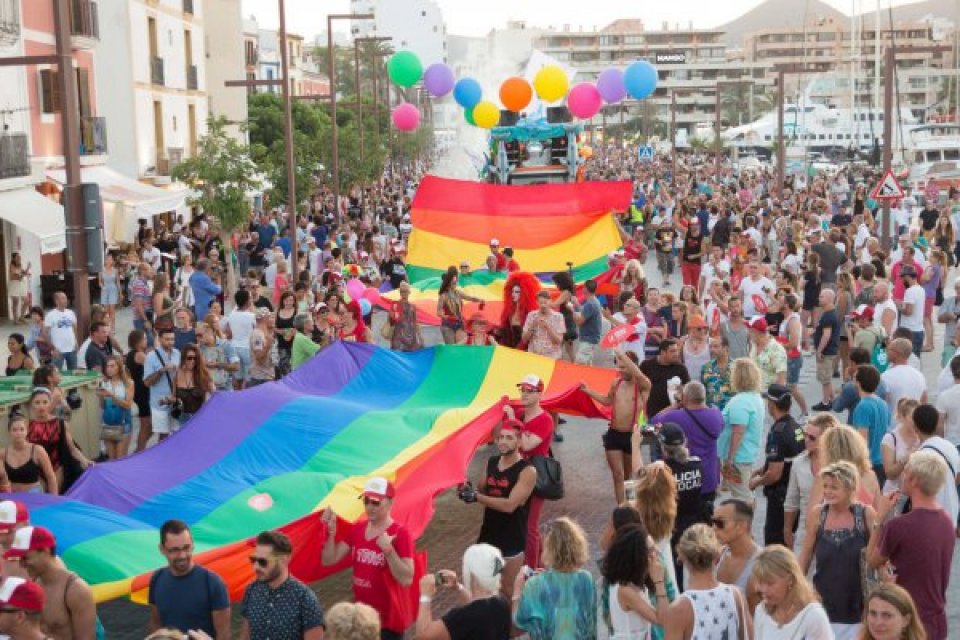 This year sees the return of the second Ibiza Gay Pride following a big dive back in after several years' absence. This year's event, Ibiza Gay Pride – Full Colour will be another one-week celebration with extra events packed into the seven days. The event has been moved to early June (6-12 June) in a bid to offer a celebratory LGBT start to the season.
The port stage, the end point for the Gay Rights March last year will provide extra entertainment on the first four days of the event and will feature many different artists and dancers. The clubbing events will increase with five special nights in total across different clubs and the daytime beach activities will continue meaning there'll be entertainment on a 24/7 basis – be prepared for some power naps.
It's a really exciting point for the event, as it comes into its second year to now cement it as an essential annual part of the global gay calendar. Ibiza Gay Pride is supported strongly by the Mayor of Ibiza, Rafael Ruiz who sees the event as being an important way to "keep walking towards equality, respect and tolerance". As well as promoting LGBT rights, Ibiza Gay Pride makes an important contribution to the local economy, from both the gay community and its many supporters.
Other new additions for this year's pride includes smaller events such as book presentations, theatre trips plus sporting events and children's workshops. The Gay Pride March on 12 June will be the culmination of the week-long activities.
Antonio Balibrea, director of LGBT Ibiza Gay Pride believes that last year's event had exceeded all expectations and vindicated the decision to return a Pride event to the island. It also did a great job in increasing visibility of Ibiza amongst the LGBT community.
With the foundations laid for what now promises to be an exciting annual event, you need to take it on yourself to look out for what's coming with this new addition to Ibiza's solid gay culture.
For a selection of LGBT friendly hotels, check out our dedicated hotels page.
---
WORDS: Julian Heathcote