The Garbi Disco was a legend of the landscape on the Ibiza club scene; unparalleled cheese, europop eurosleaze and 14 year old girls having their first shandy with their dad by their side (well, at least that's what they told their old man). Then the Garbi Hotel had a big refit in 2008 and the Garbi Disco first turned into Martina, then Essence and now into MOMA. Originally from Madrid, MOMA has now its own franchise right in the heart of Playa d'en Bossa.
Stay in the same building as MOMA right in the heart of Playa d'en Bossa, in the cool Garbi Ibiza Hotel & Spa or have a look for other Hotels in Playa den Bossa.
Latest news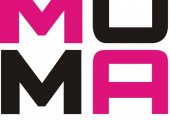 MOMA Ibiza: First Announcements For Summer 2013
Space, Ushuaïa, Sankeys, Bora Bora...and MOMA! Playa d'en Bossa will definitely be Ibiza's prime clubbing destination this summer.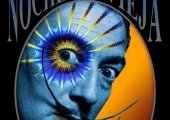 MAGMA Presents 'La Edad De La Verdad' NYE Party
Faruk's NYE party confirmed - see you at MOMA Ibiza.