As one of the island's most unique parties, Flower Power brings a diverse crowd of original hippies and fashion mimicking youngsters together to revel in the nostalgic hysteria of the old school. Although the party's music was focused on bringing the sounds of the super seventies to the dance-floor, DJ Piti - who co-founded Pacha Ibiza in 1973 during the hippy revolution, dabbled in some old time favourites from the 50's, 60's and the more recent 'big eighties'.
After enjoying Flower Power for the first time last year prior to the clubs make-over I was interested to see where the infamous Piti would be placed in the new layout. Being more about creating an atmosphere and experience rather than focusing on a world class DJ it was nice to see that he had taken to a simple but unique set up which saw a drum kit on one of the stage areas play home to the turntables. As expected the room was decorated with a plethora of retro memorabilia and symbols of the seventies, from dope spliff's breathing over the psychedelic crowd to love hearts and peace signs channelling the hippy vibe across the dance-floor. 
Providing us with a visual feast, Pacha transformed from a modern day club with a hydraulic DJ booth into a quirky, authentic and totally awesome venue for a seventies night. Caged within floral pillars, the dancers paraded around on the podiums in a choreographed mania to classic tracks such as Aretha Franklin's Respect; perfectly portraying the wild, free and radical notion of the disco era. Finding a team song in Arthur Conley's hit Sweet soul music the 'spotlight' was definitely beaming over the club as Pacha took a step back in time and embraced the hippy days impeccably.
From Harley Davidson's roaring across the main room to Pacha's very own John Lennon and Yoko Ono surfing the crowds on a love nest, Flower Power indulged in many key elements of history which paired with a discography of indisputable classics made way for an amazing party. Smashing out the likes of Jailhouse Rock - Elvis, Let's twist again - Chubby Checker, Jammin' - Bob Marley, My boy lollipop - Millie Small, I feel good - James Brown, Kiss - Prince and We will rock you - Queen ensured that the party was in full swing from start to finish. 
Caught up in a world which flickered from era to era - and surprisngly not causing a mass amount of muddled dance-steps across the dance-floor, the club was filled to the brim with people trying their best to imitate what a hippy once was. The crowd were dressed in vibrant colours with flowers and peace sign jewellery draped over themselves and suddenly those questionable hairstyles that your parents once modelled back in the day were 'cool' again. 
Doing the best mash potato dance move that I possibly could I partied as hard as the older guys in the crowd, who on this occasion showed up us twenty somethings with their original disco moves and 70's flair. Last night Flower Power truly embraced the peace, love and freedom which the hippy era was famous for and I will definitely be going again (with the mother in hand) to get down to some disco classics... Hip to the groove!
Tags:
Parties
Flower Power Opening Party

Tue 02 Jun 23:59

Flower Power

Tue 09 Jun 23:59

Flower Power

Tue 16 Jun 23:59

Flower Power

Tue 23 Jun 23:59

Flower Power

Tue 30 Jun 23:59

Flower Power

Tue 07 Jul 23:59

Flower Power

Tue 14 Jul 23:59

Flower Power

Tue 21 Jul 23:59

Flower Power

Tue 28 Jul 23:59

Flower Power

Tue 04 Aug 23:59

Flower Power

Tue 11 Aug 23:59

Flower Power

Tue 18 Aug 23:59

Flower Power

Tue 25 Aug 23:59

Flower Power

Tue 01 Sep 23:59

Flower Power

Tue 08 Sep 23:59

Flower Power

Tue 15 Sep 23:59

Flower Power Closing Party

Tue 22 Sep 23:59
---
Related content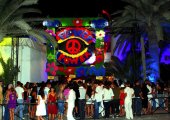 Make like the 60s flower children for this unique Pacha party
The original Ibicenco club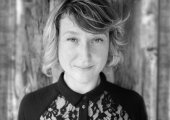 The long serving Zoo Project resident sprinkles a little Milou magic on our podcast series ahead of...
---
Latest news