With no details released yet for this party, Sankeys Closing 24 remains a memory of epic proportions from 2012 and an enticing but distant future prospect for 2013. With too many underground champions to fit into one night, Sankeys Closing spilled into two crazy nights that weren't to be missed. With a last minute surprise set from Danny Tenaglia in 2012, be aware that anything can happen at these gigs.
Latest news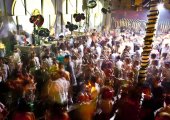 A 32 hour rave for the history books!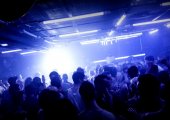 The underground club releases the first part of its 24 hour Closing Party fiesta.