The opening of Privilege always attracts the people of the beautiful island and the venue in its various incarnations has hosted successful parties for many years. They've got a lot of friends, which of course they need to fill the cavernous interior.
In 2015 the opening party falls on Friday the 29th of May - put it in your diary clubbers!
The line up is yet to be announced so stay tuned for artist announcements as well as ticket details.
At Privilege the performance elements and the podium dancers are guaranteed show-stoppers whether it is because of their stunning beauty or their weird yet enticing outfits, so you should definitely check out Privilege Opening party if you're on the island around that date!
Venue: Privilege, San Rafael, Ibiza
Parties
Privilege Opening Party

Fri 29 May 23:59
Latest news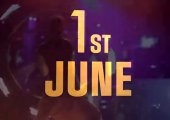 The World's Biggest Club gets back into the game on Friday 1st June.
3 years ago
Live The Moment, Love The Music - Privilege Prepares for 2011
4 years ago
The San Rafel giant reopens for another season, with big plans afoot.
4 years ago