This page has not been updated for 2013 yet.
Eden opening party this year will be held on Friday 1st June 2012 and just like last year the line-up is set to impress with Bassjackers, Apster, Jason Bye, Rue Jay and Alex Ellenger all confirmed to perform. And with entrance and a free drink all for 25 Euro's I'm sure you'd agree that is a great price!
Venue: Eden, San Antonio, Ibiza
Latest news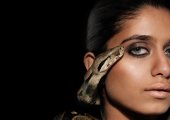 A top-to-bottom refit, some huge residencies and a VOID sound system definitely sounds like my kind
2 years ago
As San Antonio bursts into life, Eden opens with Felix Da Housecat providing the beats.
4 years ago
The San Antonio giant kicks of 2011 on Friday 3rd June.
4 years ago
---
Book online with Spotlight