Debuting last season, the intense clubbing experience that is Don't Let Daddy Know is back at Privilege every Sunday between the 8th of July and the 26th of August, offering a crossover sound between the best live acts from all over the world and the best electronic house DJs and will provide you an eclectic experience on the dancefloor. "A wide variety of quickly mixed styles, genres, forgotten tracks and exclusive releases make sure the dancefloor gets some serious damage. The greatest selection of groovy house tunes gets complimented with must hear electro, hip hop and dubstep bangers." 
Look forward to performances from Steve Aoki, Sidney Samson, Sean Paul, Major Lazer, Wiz Khalifa, NeYo and many more. 
Latest news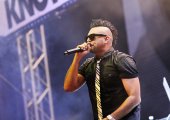 Photo Review: Don't Let Daddy Know Opening ft Sean Paul
Sean da' Paul in the house!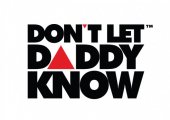 Don't Let Daddy Know Preview
Take a look at what's to come on Sundays at Privilege, as we welcome Sean Paul and Major Lazer