Making its Ibiza debut in 2012, Colors is a progressive Trance and house party hosted by Finnish DJ Alex Kunnari. The fiesta is back this summer and happens on Mondays this season, opening on 3rd June and closing on 9th September.  
This year's line ups aren't fully complete, but to give you an idea, expect to see an awful lot of Alex Kunnari (of course!) and Lovetone, and a little bit of Chicane and Sean Tyas. Nice!
For those who love music, love to dance, then Colors will be an experience you cannot miss out on!
Latest news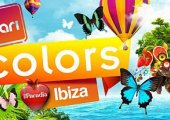 Alex Kunnari Presents Colors Confirms 2012 Line-Up
Brand new to Es Paradis this season Trance man Alex Kunnari brings his Colors event to the White Isle...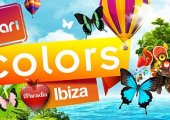 Preview: Alex Kunnari presents Colors at Es Paradis
This summer San Antonio's pyramid club will experience a trance invasion...