Every Wednesday from the 2nd of July until 23rd of August 2014, The Zoo Project brings Channel Zoo to Gala Night. This is Zoo's second weekly night at the remarkable converted Zoo venue just outside of San Antonio, and always features a quality and diverse selection of DJs from all spectrums of house and techno music.
Kicking off in the afternoon, this is a great way to experience something different from the usual club scene - don't forget your animal face paint!
Venue: Benimussa Park, San Antonio, Ibiza
Latest news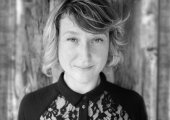 The long serving Zoo Project resident sprinkles a little Milou magic on our podcast series ahead of
1 year ago
The label focused sister party of The Zoo Project kicks off the 2014 Ibiza season.
2 years ago
The Detroit deep house master in session.
3 years ago
Book online with Spotlight
---