This page hasn't been updated for 2014 yet. Check back soon!
Every Wednesday from 5th June until 4th September 2013, The Zoo Project brings Channel Zoo to Gala Night. This is Zoo's second weekly night at the remarkable converted Zoo venue just outside of San Antonio. Kicking off in the afternoon, this is a great way to experience something different from the usual club scene - don't forget your animal face paint!
Latest news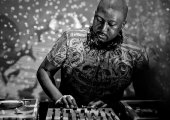 The Detroit deep house master in session.